Using NIMS to Improve Your Emergency Response Plan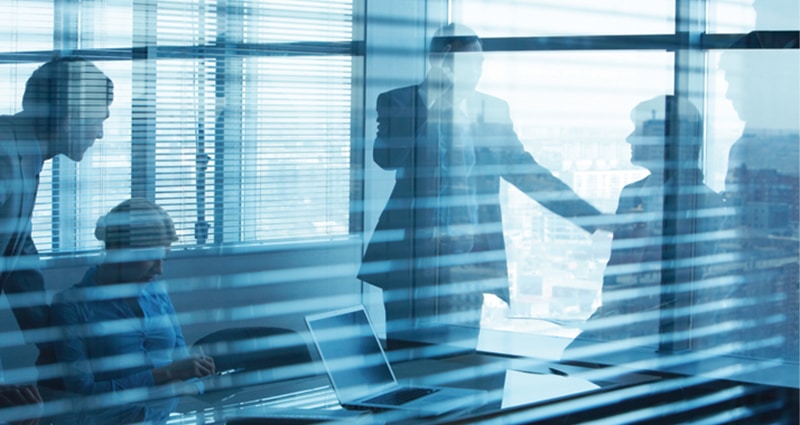 The National Incident Management System (NIMS) makes it easier for governmental and private sector agencies to work together to respond effectively to incidents.
There are five basic response components: preparedness, communications and information management, resource management, command, and ongoing management and maintenance.
Preparedness is the foundation for all incident response activities. As a critical first step in the planning process, a SWOT analysis can be helpful to evaluate your current state of readiness for aviation emergencies as well as other threats including natural disasters or terrorism.
Last quarter we introduced the National Incident Management System (NIMS). NIMS creates an ability for all governmental and private sector agencies to work together to respond to and recover from the effects of incidents regardless of cause, size, location, or complexity. Learning how these agencies plan and respond can improve your ability to react appropriately if you have an emergency. As a reminder, NIMS addresses five basic response components:
Preparedness
Communications and Information Management
Resource Management
Command
Ongoing Management and Maintenance
Take a closer look at the first component and learn how to incorporate NIMS into your program.
Preparedness
When people think of preparedness, most think of the stockpiles of food, water, and batteries they should have on hand in case they are stranded following a natural disaster. This form of personal preparedness is certainly necessary, but NIMS has a broader focus. Within the scope of NIMS, preparedness is the foundation upon which all incident response activities are based.
Organizational Self-Assessment
Performing a SWOT analysis is a critical first step in your planning process. Evaluating your current state of readiness with respect to your strengths, weaknesses, opportunities and threats is relatively simple. It is expanded brainstorming. This link explains the process.
As you perform the SWOT analysis, remember that you may be exposed to more than one kind of emergency. Aviation mishaps are significant threats but there are others that are equally serious. Does your company rely on aviation facilities located in an earthquake prone area or in a flood zone? Do you store hazardous materials in, or close to, your hangar? Is workplace violence a possibility? Is your critical data storage and IT network supported by redundancies? What about the security of log books, critical spares and equipment? Have you thought about what you would do if your crew or passengers were involved in a major auto accident?
Create the Plan
After your SWOT analysis, you can begin to create a plan that is realistic and scalable. This step is where many organizations stub their toe. You must actually write something down and develop a document. Be wary of using a cookie-cutter plan you buy off the shelf. That approach rarely results in a useable tool and it can lull you into complacency. Remember, a simple plan is better than a complex plan. Investigate resources that are available at no cost. Check with the NBAA, NATA, local user groups and the Global Aerospace SM4 program. Build solid foundations using common sense. Good plans help organizations respond appropriately to even small mishaps like minor workplace injuries or trash can fires.
Good plans should take into account the kind of emergencies that trigger a full-scale response from local, state and federal agencies. That's where NIMS comes in. NIMS emphasizes the importance of confirming your plan's ability to interlock with the governmental and non government organizations that will, by charter, respond to a major catastrophe. Familiarity with how these agencies work will make your plan more realistic. Discuss your emergency plans with your local responders. This could include airport and local fire departments, emergency medical services, local city and county emergency operation centers, police, the local American Red Cross Chapter, the Local Emergency Planning Committee (LEPC), and even the local medical examiner or coroner. A simple call to any of these agencies will result in critical information sharing and better preparedness.
Beyond good practice, in certain cases there are federal requirements for maintenance of a plan. You might want to take a look at the OSHA emergency planning requirements for businesses (CFR 1910.38 and CFR 1910.39).
Procedures and Protocols
Working through your various threat scenarios and establishing realistic procedures and protocols for each event will improve your response capabilities and decrease the impact of any disaster. Your plan should ensure the safety of all personnel and minimize damage to your facilities. Having an acceptable personnel evacuation plan which includes full personnel accountability in the case of fire is an OSHA requirement. But, have you thought through the protocols that require sheltering-in-place? Once again, coordination with your local agencies provides a wealth of information. For example, you can work closely with your local fire department to develop evacuation plans.
Training Your Team and Evaluating Your Plan
Developing an emergency plan is a good idea and, in some cases, a legal requirement, but until you train key personnel and exercise your plan, that document is just another notebook on the shelf. Training can be completed by various means; it need not be expensive or complex. You can begin with informal meetings. Key players are introduced to their roles and responsibilities. Resource requirements are discussed and contingencies are brainstormed. As you participate in these initial meetings you will probably determine that some skill development is necessary. For example, are senior managers prepared for their responsibility to communicate with families of injured employees? For those team members with responsibility to assist at the scene, do they understand their roles precisely and do they understand their legal duties?
Training resources are available at little or no cost. Check out the Global Aerospace safety site, start a discussion inside your network (local user groups and the NBAA are great places for this kind of communication), and don't forget about the online FEMA guides. When you are ready for something more formal, you may want to consider online training. Take a look at the free courses offered by FEMA. Or you can work with organizations like Fireside Partners who customize training.
Exercising your plan is an essential part of training. Consider the value of including local agencies. Information shared between agencies during a well-organized drill is truly eye-opening and well worth the effort. Even in a simple tabletop exercise, various agencies can discuss each other's plans and expectations as they talk through an event. You will probably discover capabilities and limitations in different responding organizations or in your own company, which may require revisions to your plans. A continuous evaluation and revision process is triggered by the exercises.
Licenses and Certifications
Your response team should have appropriate and current qualifications, licenses, and certifications. This process may be as simple as ensuring all appropriate staff are currently certified by the American Red Cross as First Aid and Cardio Pulmonary Resuscitation (CPR) providers, or trained to utilize the available fire extinguishers in the facility.
If your maintenance department has certified equipment that could be utilized by the local responders (e.g., forklifts, fuel trucks, washing stations), you may wish to share this information with your local emergency management agencies and have this equipment placed on their resource list. In that way, you could assist any community response.
In summary, become familiar with NIMS. Preparedness is a continuous process. As your organization (and local emergency responders) increases or decreases resources, it is important to re-assess your exposures, plan for effective response, train and exercise your plans, validate your policies and procedures and form relationships with your first responders. It's reflective of best practice and a positive safety culture.
For more information:
http://www.fema.gov/emergency/nims/AboutNIMS.shtm

Fireside Partners, LLC
An international leader in Corporate Emergency Response Plan (ERP) development, Crisis mitigation and organizational training and assessment for appropriate response.
http://www.firesideteam.com/
© 2023 Fireside Partners, LLC. All Rights Reserved.
Next Article
Related Posts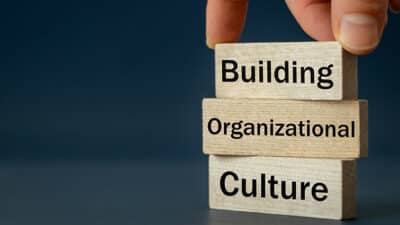 Emergency Response Plans (ERPs), however, are much more infrequently used in most organizations. When an abnormal situation disrupts your operation, is your team versed in their roles? Are they prepared to handle the emergency? Do they know what their responsibilities are?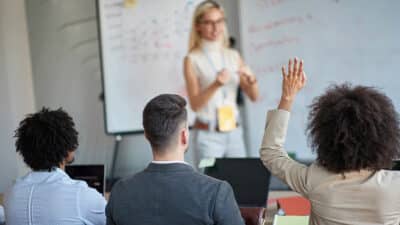 The task of responding to an emergency is a daunting one. The organization has already experienced harm or a severe threat to its personnel, equipment and reputation because of the emergency, and a poorly run response can bring further damage to one or all those areas. Confronted with this pressure, the sense of urgency inherent with emergencies and an onslaught of new and rapidly changing information, nerves tend to run high, and acuity drops significantly.