SM4 Safety Articles & Resources
A wealth of knowledge provided by experts in aviation safety can be found here in our Aviation Safety Resource Library. From time-proven safety and risk management principles to updates on the latest in aviation safety regulation, you'll find the information you need to strengthen the safety culture in your organization. The content available here can be used as curriculum in your organization's safety systems, and the experts whose content appears here are available as aviation safety consultants and safety trainers.
Click on a category below or use the search tool on this page to find the resources you need. If there is a topic you would like to see us cover in the future, let us know by emailing us at Javascript must be enabled to see email addresses..
OR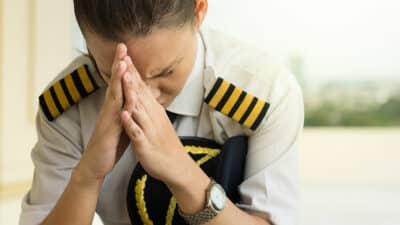 After a poor night of sleep, it is common to feel tired, sluggish and even irritable. More important for air operators, poor sleep is also associated with increased fatigue—which can directly impact employee performance and put lives at risk.