The Missing Component of a World-Class Flight Department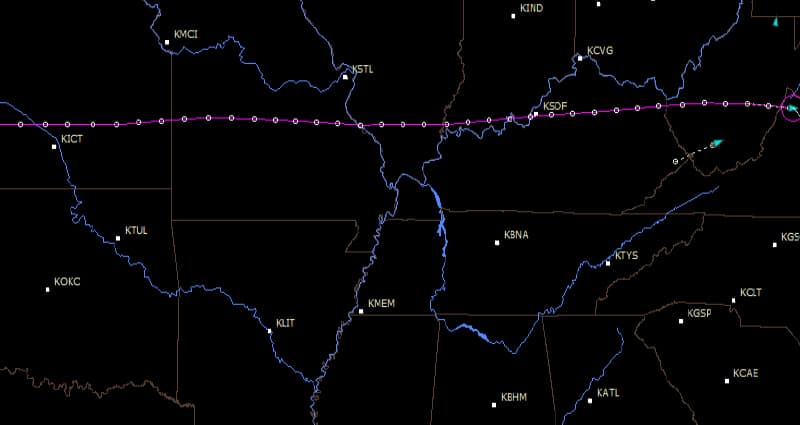 Your business aviation professionals represent a high-caliber, safety-conscious demographic. Your flight department hires only the best pilots, with flight time exceeding regulatory guidelines. You have recurrent training programs with a frequency double what is required by law. Your crews can recite the takeoff distance of your aircraft at a given altitude, weight and temperature. Every detail of safety and customer service has been prepared in advance, including a weeks-long search for the best catering vendors, ground handlers and aircraft detailers.
You have a world-class flight department.
If the above is true, and for the large majority of those reading this it is, the question that follows should be an easy one to answer.
Where exactly is your aircraft right now?
(If your answer is "in the hangar" or if you are reading this from FL410, then you are cheating.)
If you don't know, you are not alone.
In an industry where our work needs to be exact, we make a lot of assumptions when it comes to the location of our aircraft. Listed below are a few of the common challenges I see. I have selected an actual flight to illustrate the point, and to show that what I am describing is not theoretical; it is occurring as I write this.
Incorrect Application of Flight Following: Looking at an icon on the screen of your computer is not the same as flight following. To be truly effective, you need to ensure what you are seeing makes sense relative to the expected data.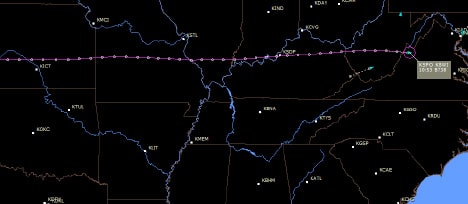 This is an actual flight on a B737-800 from SFO to BWI. I chose a commercial flight within the U.S. to illustrate that this is not just an issue in a remote part of the world or on a C172.
If you were following this aircraft, looking ONLY at the data provided, the flight appears to be uneventful, with the location of the aircraft assured.
But when we look at additional data, we see that this aircraft has actually deviated from the flight plan and is at an altitude and speed that is, in the very least, concerning.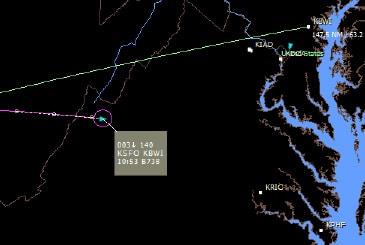 Bad Data: Looking at even more data, the flight going to BWI may be experiencing some significant issues that you were not previously aware of. Your next step is to confirm that what you are seeing is correct. The source of the aircraft's position is another important data point.

In this case, the data you are seeing is "projected" data. The flight tracking software looked at the last speed and altitude flown and overlaid that projection on top of the intended route. This is most commonly seen in non-radar environments (such as crossing the Atlantic or Pacific Ocean) or outside of FAA radar coverage (most of the world).
The result is that the flight you think you are following is merely a computer's best guess. The flight that you "see" is not there at all.
Assuming Someone Else is Watching: When I ask flight departments who is watching their aircraft, I most commonly receive these answers:
ATC
Our handler
No one—the crew will call if they have a problem
Third-party service providers
Did any of these entities contact you the last time your aircraft diverted? The answer is probably no. Each one of these groups has different objectives, data limitations and protocols. Unless your expectations are specifically expressed, agreed to and overseen by your team, do not make the risky assumption that data will be communicated as you expect.
The Aircraft is Not Overdue Until 30 Minutes Beyond Arrival Time: This is a myth that we learned as student pilots. While failing to cancel your flight plan within 30 minutes of ETA will trigger a phone call by the USAF Search & Rescue team in Panama City, this is not the ONLY time your aircraft is overdue.
Our example flight actually returned to its departure airport due to an in-flight anomaly hours prior to the screenshot you have been looking at. If that aircraft had been involved in an accident, or simply diverted to another airport for a mechanical or medical issue, not knowing about it for several hours (until past its ETA at destination) is not acceptable to anyone reading this.
Fireside Partners Aviation Resource & Response Center (ARRC) detects and investigates an average of twelve in-flight anomalies each day, ensuring situational awareness is never compromised. We are aware that each of those anomalies could be an indication of a much larger crisis unfolding for your flight department and those we are all charged with protecting.
While the dramatic in-flight event that your aviation ERP spells out will rarely, if ever occur, diversions for weather, ATC, mechanical or medical events are commonplace in aviation. Employing the following strategies ensures that your flight department is aware of the location of your aircraft while airborne, and proactive in witnessing anomalies than could impact the mission.
Set up internal protocols that emphasize active flight tracking. To do so, leverage resources such as your scheduler/dispatcher. Ensure those resources know what crews have planned in terms of speed, altitude and alternate airports, where applicable.
Be sure you know what data you are looking at (projected vs. real) and leverage other sources of data such as your data link to ensure your team is aware of your aircraft's location anywhere in the world.
Never assume that someone else is looking at your aircraft with the same granularity and objectives as your team. Speak with third parties to ensure clear expectations are set and capabilities and limitations are understood.
Set clear internal definitions on what constitutes an overdue aircraft, taking into consideration ways to identify the lack of current data and the actions to take as a result.
Ensuring you know where your aircraft are at all times by employing the above strategies is an important step in ensuring you have all the components of a world-class flight department.

Fireside Partners Inc.
Fireside Partners Inc. is the only fully integrated emergency services provider that specializes in the business aviation industry, and high net worth/high visibility individuals and business concerns. Providing a broad array of aviation focused prevention and emergency response services, Fireside is available 24/7/365 to some of the world's best brands and most visible individuals and their families.
http://www.firesideteam.com/
© 2023 Fireside Partners Inc.. All Rights Reserved.
Next Article
Related Posts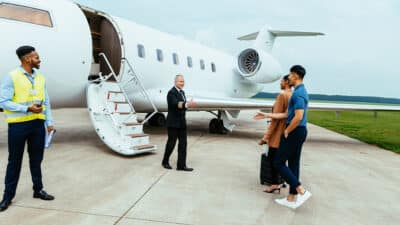 The vast quantity of knowledge that must be stuffed into a pilot's head is just one reason only 0.2% of the U.S. population has at least a Private Pilot Certificate. As the ratings grow, the percentages decrease even further. There are a variety of reasons the pilot population is small and dwindling. Having the self-discipline to get all that knowledge into one brain through study, training and experience is daunting and costly. However, once you get paid to fly, it's all worth it.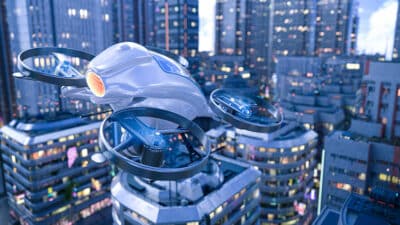 Electric vertical take-off and landing (eVTOL) vehicles bring out the very best futuristic, gravity-defying and green versions of us all. The idea is not entirely new, offering vertical movement with lateral mobility and making the concept of a runway almost trivial.