Ready for Takeoff: The Importance of In-Flight Allergic Reaction Preparedness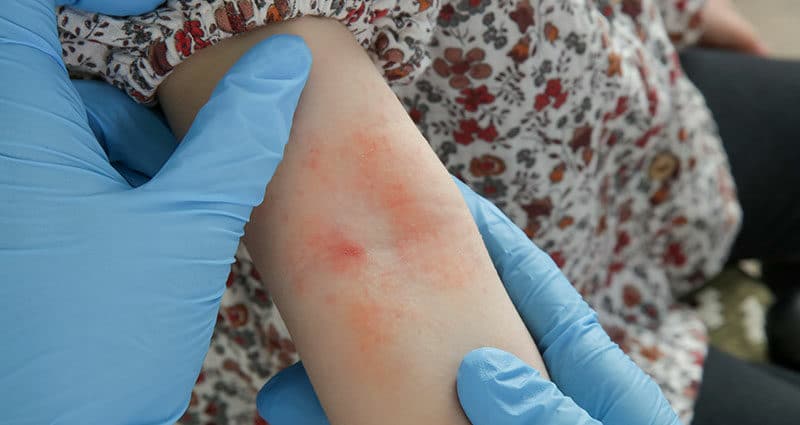 As business aviation operators, we are constantly focused on the safety and well-being of passengers and crew. But what happens when an in-flight allergic reaction strikes? Are you prepared for the unexpected?
It is essential to be aware of the potential for in-flight allergic reactions while keeping perspective on the rarity of these events. In-flight allergic reactions constitute fewer than 1 case per million passengers.
Rare but Severe Reactions
Regardless of rarity, allergic reactions can be severe and require immediate attention. Having the right medical equipment onboard to respond to an in-flight allergic reaction is vital in ensuring the safety and well-being of passengers and crew.
Ground-based medical service companies, such as MedAire, have developed standardised medical kits that meet or exceed relevant aviation authorities: FAA, EASA, Canadian AOHS, ANAC, HKCAD, etc. Those entities require onboard first aid kits to include 1:1000 strength epinephrine in an ampule but not as an auto-injector. More recently, allergic travellers and advocacy groups have pushed for the availability of auto-injectors.
Epinephrine and Auto-Injectors Explained
Epinephrine is used to treat allergic reactions, specifically anaphylaxis. It is a severe, potentially life-threatening allergic reaction that can cause symptoms such as hives, swelling of the face and throat, difficulty breathing, rapid heartbeat and low blood pressure.
Epinephrine, considered the first-line treatment for anaphylaxis, is designed to quickly alleviate symptoms and prevent further deterioration of the patient's condition by constricting blood vessels and opening airways. It is crucial to administer it as soon as possible in cases of an allergic reaction.
Auto-injectors are user-friendly devices suitable for individuals with little medical knowledge. Their simple design eliminates the need for measuring and preparing the correct dosage, reducing the risk of administering incorrect doses or not administering the medication at all.
Auto-injectors provide a consistent dose every time, which is crucial for treating anaphylaxis, particularly in an emergency situation where the patient may be unable to communicate or provide information about their condition. They are also easily portable and can be carried in a small bag or purse, making them ideal for passengers with severe allergies who need to have their medication with them at all times.
Insights From In-Flight Allergic Reaction Reports
I worked with Kodoth et al. on a study titled "The Frequency and Characteristics of Epinephrine Use During In-Flight Allergic Events." Our team analysed IFMEs (in-flight medical emergencies) reported to MedAire's MedLink Emergency Response Centre from January 2017 to December 2019. We found allergic events made up 3% of all IFMEs and occurred at a rate of 0.91 cases per million passengers.
Epinephrine was administered 328 times and was associated with passengers above 12 years of age, the involvement of a volunteer in the passenger assessment and auto-injector availability. Peanut or tree nut was reported to be the allergen in 145 administrations.
In addition, 17 events in which epinephrine was administered resulted in the diversion. Only 58 cases in which epinephrine was administered resulted in a final diagnosis of anaphylaxis. There were 70 cases in which epinephrine was recommended by MedAire to be administered but was not.
Given these findings, it is clear that having the right medical equipment and trained personnel onboard is crucial for responding to in-flight allergic reactions. Operators should also ensure flight crew are adequately trained to recognise the signs and symptoms of an allergic reaction, administer epinephrine and communicate with ground-based medical service companies for additional guidance and support. This will help ensure passengers' safety and well-being during an allergic reaction.
Another critical aspect of preparing for these circumstances is establishing a clear and effective communication system. This includes having protocols for how flight crew should respond to an allergic reaction and having clear communication channels to keep all stakeholders aware of the situation to provide the necessary support and assistance when called upon.
Expecting the Unexpected
In conclusion, it is essential to be prepared for the unexpected. Having the right medical equipment and trained personnel onboard can ensure the well-being of your passengers and crew.
As an added step, consider what is included in your onboard first aid kit and your passenger profile when deciding if epinephrine auto-injectors should be included to best support crew members responding to an allergic reaction.

MedAire Worldwide
Flight departments around the world rely on MedAire, an International SOS company, to reduce their travel safety risks. Crews are trained on the resources to manage in-flight illness and injury with onboard medical equipment and telemedicine assistance. On the ground, passengers and crew have one resource for medical referrals; guaranteed payments for medical expenses; assistance with lost documents and prescriptions; online and e-mail travel advisories; evacuation support and a host of other services.
http://www.medaire.com/
© 2023 MedAire Worldwide. All Rights Reserved.
Next Article
Related Posts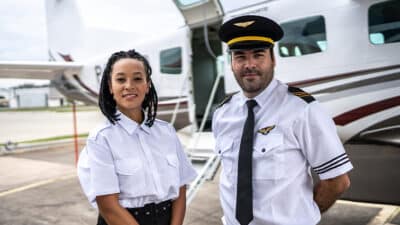 As the Global Director of Aviation Health at MedAire, I have witnessed firsthand the incredible strides our industry has made in addressing mental health issues among pilots.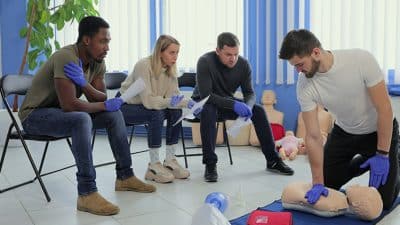 By 2030, the global eVTOL aircraft market will transport 27 million passengers. Some vehicles will have a single pilot, while others will operate remotely or autonomously with only civilian passengers. Therefore, the companies commercialising this space have a duty of care to their employees and customers to ensure the safety of all on board.