A Flight Toward Well-Being: The Changing Landscape of Mental Health in Aviation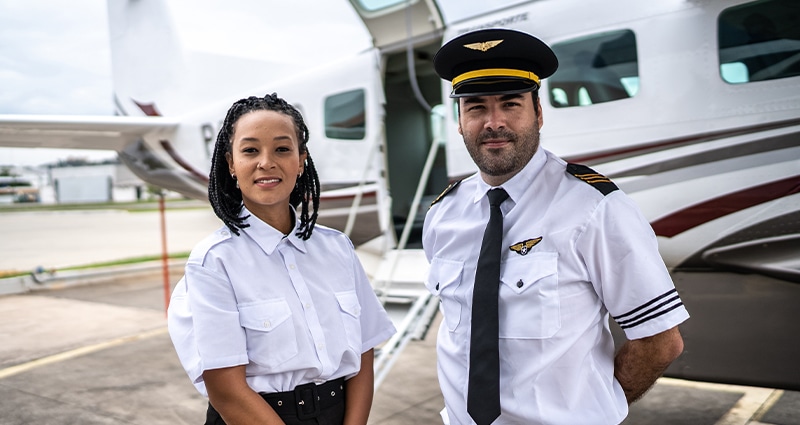 As the Global Director of Aviation Health at MedAire, I have witnessed firsthand the incredible strides our industry has made in addressing mental health issues among pilots.
The GermanWings accident in 2015 was a turning point, unveiling some fragile links in aviation safety regarding pilot mental health issue detection and management. The aeromedical community reacted in concert, with scientists and regulators sitting at the same table with pilots to address the problem. As a result, in Europe, EASA required the implementation of mandatory peer-support programs in the aviation industry.
Supporting Pilots in the U.S.
The Federal Aviation Administration (FAA) has been instrumental in this progress in the United States, reflecting a broader societal shift toward recognizing and addressing mental health concerns.
FAA regulations require pilots to undergo a medical exam with an Aviation Medical Examiner (AME) every six months to five years, depending on their flying type and age. These exams include assessing the pilot's mental health, and pilots must disclose all existing physical and psychological conditions and medications. If an AME has concerns about a pilot's mental health, they can request additional psychological testing or defer the application to the Office of Aerospace Medicine for further evaluation.
To reduce the stigma associated with mental health and encourage pilots to seek help, the FAA has invested resources in increasing mental health training for medical examiners, supporting industry-wide research and clinical studies on pilot mental health and hiring additional mental health professionals. The FAA has also announced plans to ease aeromedical rules for mental health concerns, making it easier for pilots to regain their medical certificates and decrease wait times for pilots grounded for mental health issues.
In addition, comprehensive medical assistance and training programs, like ours at MedAire, are designed to help pilots understand and manage their mental health, ensuring they are fit to fly and capable of handling any situation that may arise in the cockpit.
Our mental health training programs help pilots become self-aware of the signs of mental health issues, understand the importance of seeking help and learn strategies for managing stress and maintaining mental wellness. We offer access to mental health professionals who can advise, support and assist in arranging psychological counselling or treatment.
Addressing Mental Health Throughout Aviation
In my career, I have seen the profound impact that mental health issues can have on pilots and their ability to perform their duties. I have also seen the incredible resilience of these individuals and the positive effects of providing them with the support and resources they need. Moreover, we understand the potential impact of mental health issues on a pilot's work and the need for a trust-based relationship to identify problems and address them accordingly without fearing negative repercussions upon one's career.
At MedAire, we are committed to continuing our work in this area, providing comprehensive mental health and emotional support services to pilots and aviation professionals. Our "Fit to Fly" program is designed to ensure pilots are not only physically fit but also mentally prepared to take on the challenges of their profession.
Mental health is not a one-size-fits-all issue, and seeking personalized support that meets the unique needs of each individual is critical. Many options are available, such as counseling services and training on stress management techniques, withprofessionals available to support aviation personnel every step of the way.
And mental health is not just an issue for pilots, of course, but the entire aviation industry. We must continue our commitment to working with airlines, regulatory bodies and other industry stakeholders to promote mental health awareness and provide support for all aviation professionals. This includes training and resources to help flight crews and ground-based support understand and manage their mental health and support their colleagues.
Reducing the Stigma and Encouraging Action
Creating an environment where mental health is openly discussed and addressed is essential for our industry. We believe that by doing so, we can all help reduce the stigma associated with mental health issues and encourage pilots and others to seek the help they need.
As regulators evolve their approach to mental health in aviation, MedAire will continue to provide pilots with the training and support to navigate these changes. We believe that addressing mental health openly and proactively can help create a safer, healthier aviation industry for everyone.

MedAire Worldwide
Flight departments around the world rely on MedAire, an International SOS company, to reduce their travel safety risks. Crews are trained on the resources to manage in-flight illness and injury with onboard medical equipment and telemedicine assistance. On the ground, passengers and crew have one resource for medical referrals; guaranteed payments for medical expenses; assistance with lost documents and prescriptions; online and e-mail travel advisories; evacuation support and a host of other services.
http://www.medaire.com/
© 2023 MedAire Worldwide. All Rights Reserved.
Next Article
Related Posts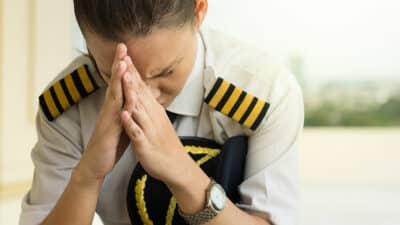 After a poor night of sleep, it is common to feel tired, sluggish and even irritable. More important for air operators, poor sleep is also associated with increased fatigue—which can directly impact employee performance and put lives at risk.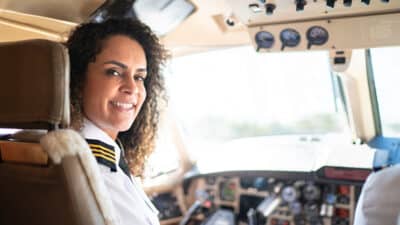 Pilots function at their highest level after taking a break and being away from the obligations of the flight deck. With this in mind, it's easier to create an environment and company where pilots have higher job satisfaction that results in a better safety culture. Simply ensure they're getting enough detachment time.