How to Combat Revenge Procrastination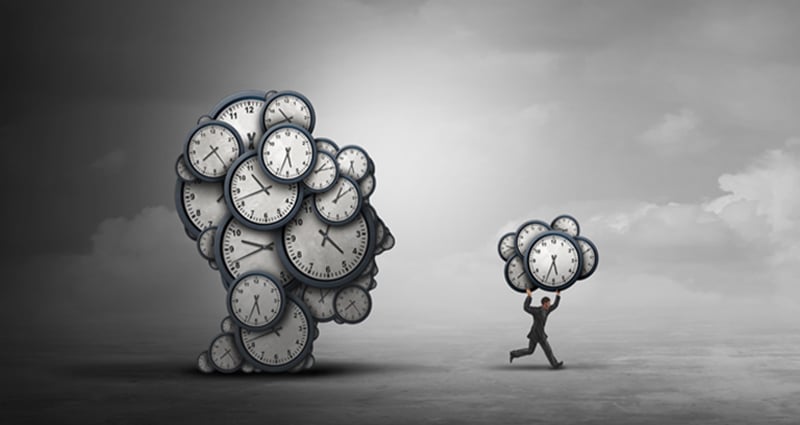 We all know that sleep is important. When we don't get the 7-9 hours of daily sleep recommended by the National Sleep Foundation and endorsed by a consensus of top scientists, we feel groggy and irritable. It can affect our relationships. Our performance at work suffers. And yet, with work gobbling up time we had previously allocated to commuting, and the needs of ever‐present family eating away at our evenings, some people are finding it impossible to unwind before bedtime.
The result? We stay up longer on purpose, to shoehorn that precious bit of missing relaxation back into our lives. Scientists call it delayed sleep onset. Millennials are calling it "revenge bedtime procrastination."
Contributing Factors
Yes, it is a real thing. "The work‐from‐home life and ever‐growing attachment to our technology is the perfect storm that contributes to revenge bedtime procrastination," says Aliza Shapiro, a clinical social worker in Manhattan. "Intuitively, we know we need to rest in order to become productive again, so when we lack the resource of relaxation during the day, we try to find it in other places and times—even if it's at the expense of our sleep."
During the ongoing lockdown period, while we aren't able to go out into the world, the world seems to have barged into our homes. Many people find that early‐morning and late‐night work tasks are the new norm. Parents working from home report that having kids online schooling from the kitchen table interferes with their headspace. This is especially true around lunchtime or coffee breaks, when "stepping away from work" is expected to offer some mental relief—instead of a barrage of pent‐up help requests and inquiries about what's for dinner.
It's no surprise that the bedroom has become the only real refuge from everyday stresses. And taking refuge doesn't mean instantly going to sleep. Streaming, reading, knitting, or even just staring out the window with a cup of tea have become common bedroom activities. And all at the expense of sleep.
What To Do About It?
Research shows that, in order to have a positive sense of well‐being, people need to feel that they have a bit of free time. The danger is when we don't make space for this free time until bedtime. Therapists recommend creating opportunities for short breaks while it is still light outside—and taking them seriously. (Outlook calendar event, perhaps?)
If the presence of other colleagues or family members in your immediate vicinity is not conducive to a true sense of stillness during a break, go outside. Take a short walk. Breathe deeply. Resist the temptation to check your phone. Instead, look around at the horizon to give your eyes a rest.
And finally—though it sounds annoyingly facile—get more sleep. The negative thoughts and emotions that clutter our minds in the evenings and drive revenge procrastination at bedtime may be associated with a sleep debt. By allowing our body to go to sleep when it wants to, we have a better chance of waking up refreshed and taking on the challenges of the next day with a stronger mindset. Then, come evening, we are less frazzled and thus less tempted to put off sleep in order to decompress.
Sleep Procrastination and Fitness for Duty
In your air operation, you have set the expectation that crew members must report for work feeling rested and be reliably alert for the duration of their duty period. You have created flight and duty schedules that provide sufficient opportunities for rest (perhaps using Aviation Fatigue Meter). But how can you be sure that crew members are not wrestling with delayed sleep onset at home—intentional or otherwise?
The solution is to introduce a quick alertness assessment at start of duty, using a combination of self‐ reported measures and the psychomotor vigilance test, or PVT. The PVT is the gold standard measure of alertness and has been validated by over 300 scientific studies. It takes the guessing out of the equation and helps your air operation achieve a robust fatigue risk management framework.
If you would like to explore adding PVT to the fatigue risk management program at your organization, Pulsar Informatics can help. As fatigue risk specialists, over the past 20 years we have supported many Fortune 500 organizations and flight departments with systems and solutions to meet their fatigue risk management needs. Our technologies are grounded in science and supported by peer‐reviewed research. Contact us today to learn how Pulsar Informatics can support your organization.

Pulsar Informatics, Inc.
Pulsar Informatics is an IS-BAO I3SA certified company specializing in systems that help organizations reduce fatigue-related risk and achieve peak performance. Fleet Insight enables safety managers and schedulers to proactively evaluate fatigue across their entire operation's schedule and formulate mitigation strategies. Fatigue Meter Pro Planner is used by pilots, flight attendants, and maintenance personnel to evaluate their individual flight and duty schedule.
http://www.pulsarinformatics.com
© 2023 Pulsar Informatics, Inc.. All Rights Reserved.
Next Article
Related Posts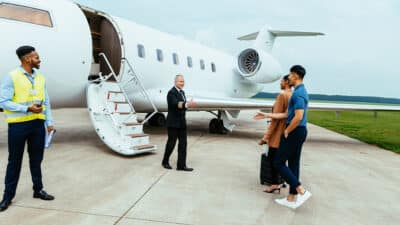 The vast quantity of knowledge that must be stuffed into a pilot's head is just one reason only 0.2% of the U.S. population has at least a Private Pilot Certificate. As the ratings grow, the percentages decrease even further. There are a variety of reasons the pilot population is small and dwindling. Having the self-discipline to get all that knowledge into one brain through study, training and experience is daunting and costly. However, once you get paid to fly, it's all worth it.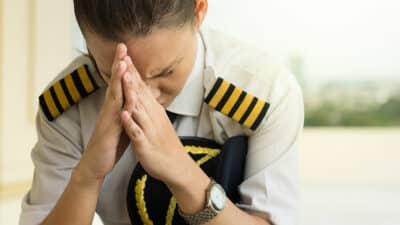 After a poor night of sleep, it is common to feel tired, sluggish and even irritable. More important for air operators, poor sleep is also associated with increased fatigue—which can directly impact employee performance and put lives at risk.