FAA Proposed Rules for Small UAS Fall Short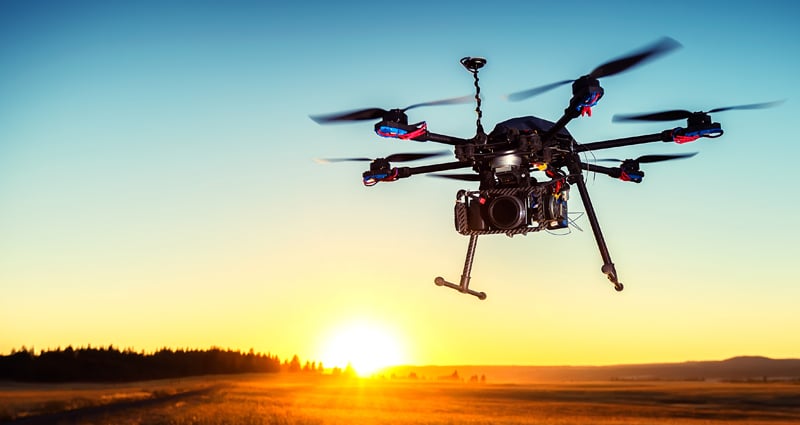 In February 2015 the Federal Aviation Administration (FAA) released its long-awaited Notice of Proposed Rule Making (NPRM) on rules for small Unmanned Aircraft Systems (sUAS). The proposed rules outline both operating limits and operator certification requirements. At the Unmanned Safety Institute (USI), we believe operator certification deserves further examination. The FAA proposes to certify UAS operators based on an aeronautical knowledge test covering several areas. However, what is clearly missing is a skills assessment or system training requirement.
As most readers remember, traditional pilot training consists of a course of aeronautical study culminating in an examination by the FAA and a prescribed number of flight training hours covering several skill-building areas. The FAA insists UAS are the same as traditional aircraft. Yet, the proposed rule will eliminate sUAS airworthiness requirements, standard equipment requirements and the airman "check ride." In traditional aviation, meeting both the written and practical test standards holds everyone accountable to a minimum degree of proficiency which has been proven to keep pilots as well as those on the ground safe. We recommend having similar training requirements and practical standards because it is a vetted process.
The FAA will expect all sUAS operators who are 17 years of age with no experience as a UAS operator or as a pilot to conduct a safe site survey where they will launch and recover their sUAS. This site survey will require them to identify risks and hazards in the immediate operating area, formulate a mitigation plan, and implement that plan if something goes wrong. These expectations—with no standards or training—are a recipe for a catastrophic disaster.
The FAA will also expect all sUAS operators in command to understand and be able to perform normal operating procedures, contingency procedures, emergency procedures, and identify potential hazards. Since there is no recommended standard, many operators will find it very difficult to accomplish this task since most have not been formally trained. A small minority of operators will receive training from the Original Equipment Manufacturer (OEM), which, in many cases, is not sufficient to operate a UAS safely since unqualified individuals developed the training and/or used poor delivery methods.
The need for system-specific training is exemplified by the sUAS wireless control link. The operator-in-command is required to ensure that all links between the ground station and the unmanned aircraft are working properly. To do this, the operator needs training on the operating limitations of the aircraft and all associated control link equipment. There are many factors that can interfere with successfully maintaining a positive link between the operator and the unmanned aircraft including too many people utilizing the same frequency as the sUAS's link or the presence of high voltage power lines in the area. Knowing what the aircraft will do when it loses link is critical as well. Key questions include:
• Does the aircraft have a return to launch feature, and has the operator secured the area from which the UAS launched? (If this was not done, the aircraft can crash into whatever is at the originating launch site).
• Are future commercial operators expected to learn these types of critical procedures and hazards by trial and error?
Another cause for sUAS crashes is the failure of the operator in command to properly manage the aircraft's energy state. Creating a flight plan that includes an energy reserve is imperative to ensure a safe flight during the entire operational delay. High winds and varying payloads will affect the amount of energy required for each specific flight. Receiving the proper training on how to plan for these circumstances is currently incumbent upon the operator in command or the company to which the sUAS is registered. Without the proper training, learning will be left to trial and error which will make the National Airspace System (NAS) unsafe for everyone in and below it.
It is understandable the FAA would look to reduce requirements for these systems that weigh less than 55 pounds in gross takeoff weight. But the FAA has neither the resources nor the structure to deal with the tens of thousands of commercial unmanned aircraft waiting to fly. Fifty-five-pound systems pose a real threat to both traditional aircraft and the population at large.
So what is an organization tasked with ensuring the safety of air travel to do? Increasing pressure from both Congress and the UAS industry has prompted the FAA to create the NRPM. On the other hand, stakeholders in the current airspace system are understandably concerned with these rules. First, let's examine the FAA's decision to require an aeronautical knowledge test. It is questionable why the FAA would allow some UAS operators (with systems under 4.4 pounds) to self-certify that they understand the aeronautical knowledge areas without testing.
According to the NPRM, all operators in command can self-certify that they are mentally and physically fit to operate a sUAS. Without a specific standard this can be extremely hazardous as everyone has a different opinion based on his or her own experience and training of what constitutes "mentally and physically fit." Having knowledge about acute and chronic stressors and their physiological effects will greatly increase a correct go/no-go decision. Since having a crew is not mandatory according to the NPRM, operators will not have a second opinion or fail-safe on these critical decisions.
sUAS in the under 55 pound category are diverse in both capability and design. As an example, the proposed rules would cover everything from a small quadcopter to a military grade system like the ScanEagle. The diversity of the systems requires a more nuanced approach. One concept members of the industry have been promoting is the creation of community-based standards. This concept has worked in other industries such as diving, mental health and biotech safety. These standards should not replace federal regulation, but enhance its impact and effectiveness.
These community-based standards should not come from the recreational remote control community, but rather from professionals in the industry that can develop a standard to fill the void left by this proposal. These professionals could come from a broad spectrum of the UAS and aviation industries including manufacturers, training providers, insurers, software companies and user groups. A community-based standard could help small UAS integrate into commerce in a safe and sustainable way. Further, it could help enable UAS companies to find highly qualified operators for their businesses. Perhaps the strongest argument for this type of standard is that it does not require further regulatory or bureaucratic involvement and has the potential to keep pace with this fast growing industry.
Alex Mirot is the president of the Unmanned Safety Institute (USI), an Unmanned Aircraft Systems (UAS) professional safety and training organization. In addition to his role at USI, Alex is an assistant professor of Aeronautical Science at Embry-Riddle Aeronautical University, Daytona Beach, Florida and a former US Air Force Pilot with over 3,000 hours in multiple aircraft types including the C-130 Hercules and the MQ-9 Reaper. He has worked with the Federal Aviation Administration, NASA and law enforcement agencies to further the domestic use of UAS.
Anthony Galante serves as a UAS subject matter expert for public safety organizations, and as the Director of Training Services at USI. Mr. Galante is a retired law enforcement officer with Daytona Beach Police Department in Florida and is on the faculty at Keiser University, Bethune Cookman University and American Military University for the criminal justice and homeland security programs. Mr. Galante also teaches Crew Resource Management at Embry-Riddle Aeronautical University, Daytona Beach, Florida. He has amassed ten years experience as a Special Weapons and Tactics (SWAT) instructor and lead instructor for the department's Training Division. In addition to excellence in training, Anthony is an FAA licensed commercial multi-engine pilot and small UAS instructor operator.

Alex Mirot and Anthony Galante
Waypoint Global Strategies, Inc. , is a strategy and technology consulting firm providing flight operations, safety education and training, and advanced analytics to civil and commercial clients who seek to integrate Unmanned Aircraft Systems (UAS) into their daily business operations. Waypoint partners with clients to deliver long-term, holistic business solutions that solve complex and enduring challenges worldwide.For more information on Waypoint, please visit
http://www.waypointgs.com/
© 2023 Alex Mirot and Anthony Galante. All Rights Reserved.
Next Article
Related Posts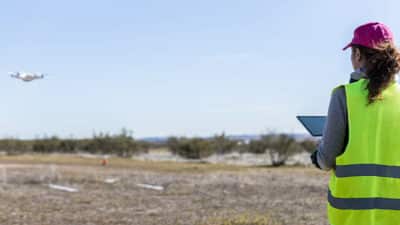 As a licensed drone pilot, you can fly commercial missions, embark on exciting new adventures, hone your skills and earn money. Your Part 107 license is an important start on your training journey. However, additional training beyond Part 107 is crucial. You should invest in your future and strive to become the best drone pilot you can be!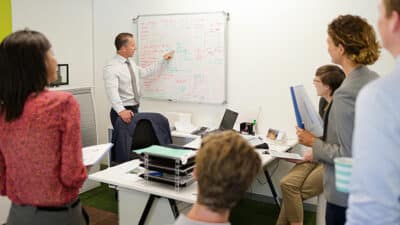 Identifying and managing hazards affecting an operation's integrity is a fundamental objective of all flight departments or organizations working within a risk-based environment. In aviation, more and more operators are coming to the conclusion, and rightly so, that mere regulatory compliance is not an assurance of operational integrity and safety.