Beyond Part 107: Enhancing Drone Pilot Skills for Safety and Performance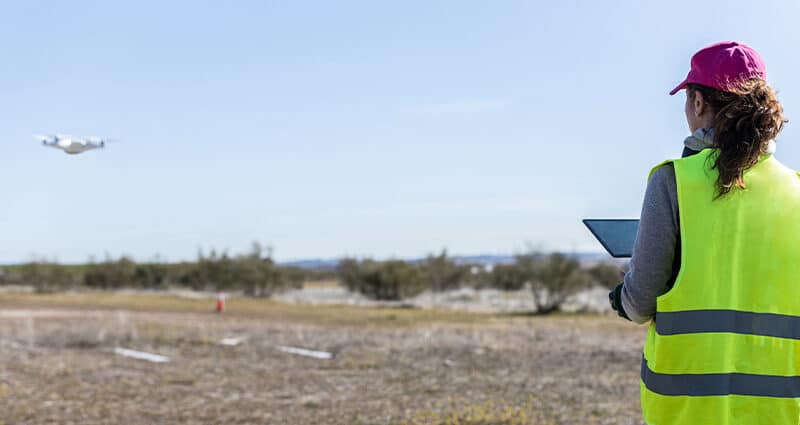 The first step to becoming a commercial drone pilot is to obtain your Part 107 license. As a licensed drone pilot, you can fly commercial missions, embark on exciting new adventures, hone your skills and earn money. Your Part 107 license is an important start on your training journey. Additional training beyond Part 107 is important if you're a drone pilot looking to enhance your skills and take your flights to the next level.
Here are 14 key areas of study that can enhance your safety and performance as a drone pilot.
1. Risk Assessment and Management
Although eliminating all hazards related to drone flights is ideal, risk-free flights are unrealistic. You need to learn to identify the hazards involved in each flight, evaluate the risks they present and minimize the risks. As remote pilot-in-command (RPIC), you need to learn which risks are acceptable to take and which ones require making a "no go" decision. Training in risk assessment and management can help you make informed decisions, prioritize safety and complete your missions when appropriate.
Some of the topics that might be covered in risk assessment training include:
Identifying potential hazards and risks before each flight
Planning flight routes to ensure safety and legality
Evaluating weather conditions and other environmental factors impacting flights
Establishing emergency procedures in case of accidents or incidents
CRM (crew resource management) and ADM (aeronautical decision-making)
2. Mitigating Human Factors
As an RPIC, you must recognize and address human factors that can impact a flight. These factors, which can apply to you as RPIC and your crew, include fatigue, stress and decision-making under pressure. By understanding these factors and developing techniques to mitigate them, you can increase the likelihood of successfully completing your drone's mission.

Topics may include:
Recognizing and managing fatigue
Managing stress
Managing tasks and avoiding task overload
Crew communication skills
Situational awareness
CRM and ADM
3. Site Assessment
Before each flight, it is essential to assess the environment in which you'll be operating. This involves understanding applicable regulations, identifying potential obstacles and considering how factors like terrain, weather and wildlife may impact your flight. A thorough site assessment will help you plan and execute your missions safely and effectively.
Topics may include:
Airspace analysis
Federal and local regulations affecting the flight area
Obstacle identification
Terrain considerations
RF (radio frequency) interference and EMI (electromagnetic interference)
Wildlife awareness
Security and privacy concerns
Emergency landing sites
4. Real-World Weather Assessment
You already learned how to read current weather conditions and forecasts during your Part 107 training. While that training was vital, assessing real-world weather conditions is equally important since they can change rapidly. Weather awareness training will help you understand how factors like wind, temperature and precipitation can affect your drone's performance and your ability to safely complete missions.
Some of the topics that might be covered in weather awareness training include:
Understanding weather patterns and how they can impact drone flights
Identifying signs of potential weather hazards
Recognizing hyper-localized weather conditions (e.g., wind gusts caused by buildings)
Planning and preparing for flights in different weather conditions.
Techniques for flying in challenging weather conditions
5. FAA Authorizations (Automated and Manual)
Understanding the process for obtaining FAA authorizations is critical for operating your drone within controlled airspace or under special circumstances. Becoming familiar with both automated and manual authorization processes will ensure that you are well-prepared to navigate these procedures and maintain compliance with regulations.
Additional training in this area may cover:
Controlled airspace and authorization requirements
LAANC applicability and processes through third-party providers (e.g., Aloft)
Manual authorization processes including FAADroneZone applications
Part 107 waivers
TFRs (Temporary Flight Restrictions) and NOTAMs
Required documentation available for each flight
6. Flight Principles and Performance
A solid understanding of flight principles and performance is key to operating your drone safely and effectively. This includes understanding aerodynamics, propulsion and stability, as well as the impact of environmental factors on your drone's performance. You briefly studied these topics while preparing for the Part 107 exam. By deepening your understanding of these concepts, you'll be better equipped to handle unexpected challenges during your flights.
Topics for further study in this area might include:
Aerodynamics of flight
Propulsion systems
Stability and control
Environmental factors, including weather
Understanding flight envelopes and limitations
Energy management
7. Emergency Procedures
As a drone pilot, you should always be prepared for unexpected situations and emergencies. This includes knowing how to respond to technical issues, equipment malfunctions and encounters with wildlife. By training in emergency procedures, you can minimize accident risks and ensure the safety of your drone, yourself and others.
Emergency procedure topics might include:
Loss of GPS signal
Fly-away scenarios
Battery failures and fires
Motor or propeller failure
Control link loss
Emergency landings
Collision avoidance and recovery
Weather-related emergencies
When and why initiating an emergency in-flight shutdown is necessary
8. Overcoming Disorientation
Disorientation can be a significant issue for drone pilots, especially when operating in challenging conditions or navigating complex environments. Training to overcome disorientation can help maintain situational awareness and improve decision-making during missions.
Topics for overcoming disorientation include:
Spatial disorientation
Maintaining orientation techniques
Using visual observers
FPV (First-Person View) techniques
Employing advanced flight techniques to recover the drone
9. Visual Observers and Crew Best Practices
Communicating effectively with visual observers and other flight crew is essential for you as RPIC. Training in best practices for communication, coordination and collaboration will help you maximize your team's efficiency and safety during your missions.
Topics in this area might include:
Establishing roles and responsibility
Communications protocols
Situation awareness and sharing
CRM and ADM
Pre-flight briefings
In-flight communications
Post-flight debriefings
10. Understanding Aviation Communications
Maintaining safety and situational awareness during your flights requires effective communication. Training in aviation communications, including the use of standard terminology and procedures, will help you understand air traffic control, other pilots and your team.
Topics related to aviation communications might include:
Aviation terminology and phraseology
Radio procedures and etiquette
VHF Radio operations and frequencies
ATC (air traffic control) communication
Emergency communication
11. Equipment Care and Maintenance
Proper care and maintenance of your drone and its components are crucial for ensuring optimal performance and longevity. By training in equipment care and maintenance, you'll learn how to inspect, clean and repair your drone as needed, which can reduce the risk of equipment failure and accidents.
Topics for this training might include:
Conducting pre- and post-flight inspections
Equipment cleaning
Propeller inspection and maintenance
Battery care and safety
Sensor calibration
Firmware updates
Performing repair procedures and component replacement
Record-keeping and documentation
12. Battery Care and Safety
Batteries are a critical component of your drone, and proper care and handling are essential for the safety and performance of your drones, your missions and the people around you. Training in battery care and safety will teach you proper methods for storing, charging and transporting your batteries, helping reduce the risk of damage, fires and other safety hazards.
Topics related to battery care and safety might include:
Understanding battery chemistry and its impact on drone performance
Proper techniques for battery charging, storage and maintenance
Identifying signs of battery problems or failures
Strategies for conserving power during flights
13. Building Custom Checklists
Pre-flight, flight and post-flight checklists are crucial for ensuring that everything is in order before, during and after each flight. By creating custom checklists based on standard ones and tailoring them to your specific equipment and operational requirements, you can streamline your workflow and reduce the likelihood of overlooking important steps.
Topics related to checklist development might include:
Pre-flight lists such as flight planning, crew briefing and sUAS inspection
In-flight execution lists such as starting up, in-flight operations landing, and shutdown
Emergency lists addressing GPS signal loss, compass error collisions, etc.
Post-flight lists such as inspecting all flight systems and scheduling maintenance
Routine maintenance lists, including timelines for replacing parts
14. Not To Mention… Mission-Specific Training
Along with the broader training topics mentioned above, you may want to pursue training in mission-specific areas that align with your interests and goals as a drone pilot.
Examples of mission-specific training include:
Advanced photography and videography settings: Learn to optimize your camera settings to capture stunning aerial images and videos.
Mapping and modeling: Develop skills to create detailed, accurate maps and 3D models using data captured by drones.
Inspections: Learn the techniques and best practices for conducting drone-based inspections of infrastructure such as bridges, power lines and buildings.
Investing in Your Future as a Drone Pilot
While flying a drone can be an exciting and rewarding experience, it's important to remember that it is a serious responsibility. As a drone pilot, safety should always be your top priority.
By pursuing training in the areas discussed in this article, you'll enhance your safety, performance and overall capabilities as an RPIC. This will not only help you stand out in the competitive drone industry but also equip you with the confidence and skills needed to tackle various missions and challenges.
So, don't stop with your Part 107 license. Invest in your future and strive to become the best drone pilot you can be!

DARTdrones
DARTdrones, the nation's leading drone training company and Global Aerospace SM4 partner, offers courses in 40+ cities across the U.S. DARTdrones offers basic flight training, Part 107 Airman Knowledge test prep, advanced industry-specific training, and pre‐built or customizable pilot qualification programs. DARTdrones has been helping individuals and organizations develop safe and efficient sUAS programs and continues to keep new and developing safety considerations at the forefront of their curriculum development.
https://www.dartdrones.com
© 2023 DARTdrones. All Rights Reserved.
Related Posts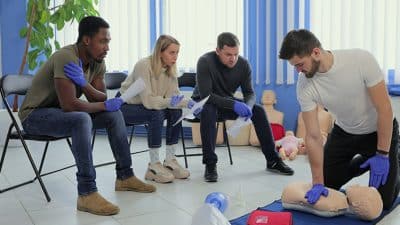 By 2030, the global eVTOL aircraft market will transport 27 million passengers. Some vehicles will have a single pilot, while others will operate remotely or autonomously with only civilian passengers. Therefore, the companies commercialising this space have a duty of care to their employees and customers to ensure the safety of all on board.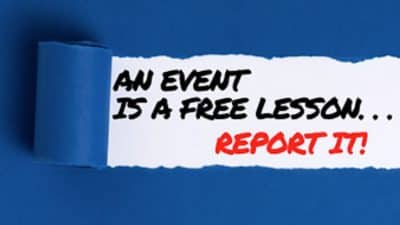 It's an exciting time to be part of the expanding UAS industry. It has been a whirlwind to watch the growth from its earliest days until now. Over the next few years, it will continue that evolution and expand in tandem with regulatory standards and guidelines for its safe operation.