Elevating Situational Awareness to Future-Proof Your Operations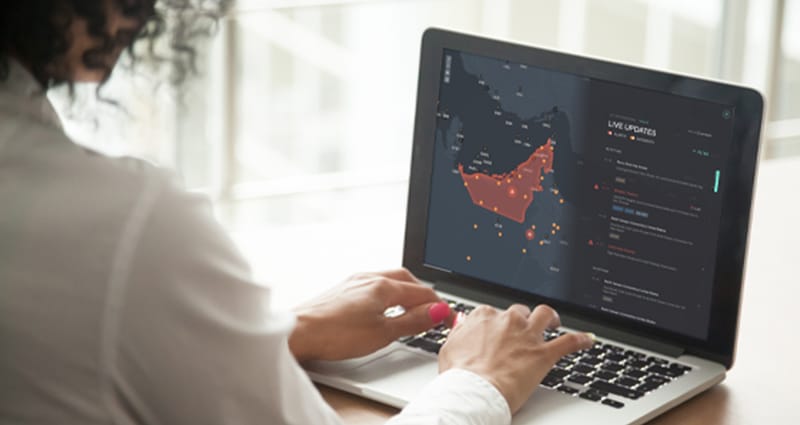 Recent global events underscore the need to elevate your operation's safety profile. Doubling down on preventative measures for a growing list of risk factors requires a new level of situational awareness that includes operational safety and the health and personal security of your crew and passengers.
Whether travelling to new destinations or going back to frequently visited locations, approach both the same way. Operating domestically can be as complex as planning an international trip in today's environment. In addition, there is no regional consistency due to factors such as COVID-19 community levels and restrictions, civil unrest and natural disasters.
During the height of the pandemic, more than 90 countries imposed a lockdown. Some of those countries eased restrictions and had subsequent lockdowns. Two years after the first wave of lockdowns, regions are still imposing new stay-at-home orders and curfews related to the pandemic.
The Institute for Economics and Peace reports a 244% increase in demonstrations, strikes and riots around the globe since 2011. This trend, combined with pandemic-related tensions, has created global political instability that fuelled growth in militarisation and military expenditure in over 100 countries.
To best prepare your operation to address this uncertainty, you need to expand your situational awareness to other present threats that may impact your mission.
Build a Resource Library
Identify paid and open-source platforms that share information on possible threats to your operations. Collect resources from governing bodies, news organisations and non-profits that provide information on aviation conditions, healthcare quality, pandemic levels, safety for tourists and expatriates, etc.
With so much available information and so many factors to consider, many flight departments will work with a third party to help them further evaluate data with actionable advice for how to mitigate potential risks.
Research More
Treat every destination as if it is brand new. Constantly seek new information from your resource library about the environments you are travelling to. Turbulent situations can escalate quickly—familiarity can be your ultimate blind spot.
There is no single source for assessing operational threats. It will always take multiple data points from a myriad of sources to put together an accurate picture of vulnerabilities, risks and threats.
Share Often
Everyone participating in the operation should have access to the same intel collected from research to ensure more efficient communication in the event a threat arises. Establish a process to disseminate the initial intel and regular updates to all crewmembers and flight operations.
Continue to check the library to update the information shared until your mission is completed. There are many paid and unpaid tools to help you collect and share important information with your team.
Train (and Train Again)
Give everyone in your operation more situational awareness by offering training that emphasises identifying and mitigating the most critical and the most common threats to your successful mission. Training should be a consistent and recurrent part of your safety protocols.
The nature of emergency testing is to prepare for infrequent serious events. However, studies show humans lose proficiency as early as six months after not using a skill.
In addition to emergency training for mechanical, operational and medical incidents, personal security training should be required for crewmembers and frequent travellers. By learning the signs of impending threats and the tools to help keep themselves out of harm's way, your crew and passengers can avoid potentially dangerous situations that would greatly impact the mission's safe return.
Identify Escalation Solutions
Who would you turn to if a natural disaster, civil disobedience or pandemic restrictions grounded your aircraft? What resources are at your disposal to get everyone back home safely?
For your most common locations, you have built a list of resources you can escalate to for assistance. Find complementary service providers who can fill the information gap for new locations and stay up to date on changes to your frequent destinations.
Elevating your situational awareness is not meant to create a sense of fear or paranoia. Being aware of possible threats early will lead to confident resolutions rather than panicked reactions. A heightened awareness of changes in the environment and having a plan for many possible outcomes will result in greater operational fortitude.

MedAire Worldwide
Flight departments around the world rely on MedAire, an International SOS company, to reduce their travel safety risks. Crews are trained on the resources to manage in-flight illness and injury with onboard medical equipment and telemedicine assistance. On the ground, passengers and crew have one resource for medical referrals; guaranteed payments for medical expenses; assistance with lost documents and prescriptions; online and e-mail travel advisories; evacuation support and a host of other services.
http://www.medaire.com/
© 2023 MedAire Worldwide. All Rights Reserved.
Next Article
Related Posts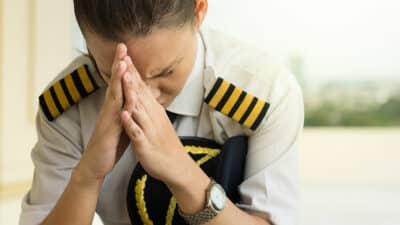 After a poor night of sleep, it is common to feel tired, sluggish and even irritable. More important for air operators, poor sleep is also associated with increased fatigue—which can directly impact employee performance and put lives at risk.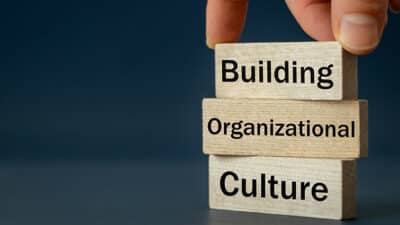 Emergency Response Plans (ERPs), however, are much more infrequently used in most organizations. When an abnormal situation disrupts your operation, is your team versed in their roles? Are they prepared to handle the emergency? Do they know what their responsibilities are?