Are you Ready for Thermal-Runaway?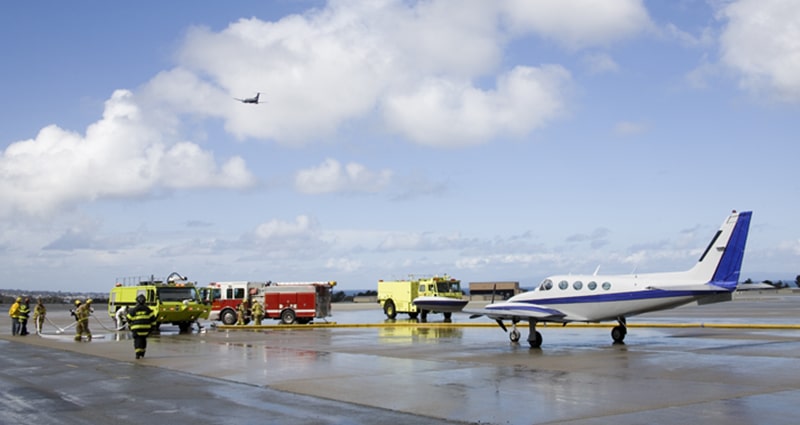 Thermal runaway has been on our radar for a while, as you will surely remember the Japan Airlines B-787 that caught fire while sitting on the ramp in 2013. Thus began the industry's introduction to this new threat but also the slow and difficult task of educating frequent and not-so-frequent travelers.
While the FAA/NTSB and media have done a good job of raising awareness, any flight anywhere may quickly demonstrate two significant concerns – some air carriers and operators are not adequately addressing the threat, and some passengers are not paying attention to the warnings and their own personal devices. Just look around and draw your own conclusion.
Simply put, thermal-runaway is the overheating and subsequent failure of a battery. You've seen the YouTube videos of e-cigarette devices failing, and now with smart luggage, the opportunity
for more of these events to occur is multiplied.
In our travels, we have come across many switched-on safety professionals that have recognized the threat and moved beyond talking about it to doing something about it. One such individual is Armando Martinez, Senior Director of Safety & Security for Miami Air International.
Armando's work with sports teams revealed that the sheer number of portable electronic devices onboard alone was in the range of 90% of all passengers. A further analysis revealed for a typical 190 seat passenger aircraft, the typical PED load could be as much as:
170+ cell phones
80+ tablets/laptops
80+ assorted lithium-powered devices such as headphones, electronic cigarettes, power bank chargers, portable Bluetooth speakers, digital cameras, etc.
On the flight deck, expect mobile phones, electronic flight bag (EFB) tablets/laptops and a combination of other lithium-powered devices
In an effort to raise awareness, the NBAA offered several postings to address emerging issues and guidance, some of which are highlighted here. The Department of Transportation (DOT) regulations for hazardous materials permit the carriage of lithium and lithium-ion batteries in consumer electronic devices. Packing of spare batteries is an important consideration. The DOT requires that spare lithium and lithium-ion batteries be protected from damage and short circuit.
This can be accomplished by:
Placing the spare batteries in their original retail packaging
Putting tape over the terminals of the battery to insulate them
Placing each battery in a separate plastic or protective pouch
It is also important to note that spare batteries may not be carried in checked baggage or in baggage areas not accessible during flight, and that loose batteries not protected from short circuit are not permitted to be carried in any part of the aircraft.
"The FAA has issued a safety alert for operators (SAFO) providing guidance on how to safely extinguish fires caused by disposable lithium and rechargeable lithium-ion batteries. The guidance refers to the need not only to extinguish a fire, but also to cool the batteries to prevent thermal runaway and reignition."
"With approximately 2.5 million air passengers in the U.S. each day (a figure taking the airline passenger load into account) and a conservative assumption of two-three lithium-ion battery powered devices per passenger, the FAA estimates 2.3 billion devices are transported in the National Airspace System each year."
"Steve Summer, an engineer in the FAA's Fire Safety Branch, located at the FAA Technical Center in Atlantic City, NJ, opined…'It's the sheer number of batteries being carried onboard aircraft that creates the risk.'"
"The main concern for crewmembers is that this is perhaps the only fire scenario that requires them to use more than a halon extinguisher," said Summer. "A lithium-ion battery fire event requires additional procedures and tools that the crewmember needs to be aware of."
As a result of the Fire Safety Branch's research, the FAA has developed a number of guidance materials including Safety Alerts for Operators, Information for Operators, Advisory Circulars and more to help educate pilots and other crewmembers of the risks of lithium-ion batteries and effective response to lithium-ion battery-related events.
We encourage you to read the guidance material available from regulators and other industry sources, as this is an emerging area of understanding and expertise.
The solutions are clear:
For general aviation, corporate, charter and commercial air carriers, the continuous raising of awareness is the first step at addressing this threat to aviation. While most commercial air carriers, advanced charter operators and informed Part 91 flight departments are fully invested and prepared, compliance is voluntary. Every day there are new devices, damaged devices and new users introduced into the aviation system. Education, clear instructions, focused real word training and quick response is our best defense.
While guidance from regulators is helpful, operators with robust safety management systems (SMS) and mature safety risk assessment (SRA) programs will be guided by the identified risk and mitigations they can accept. Every operator should, in alignment with the SRM program within their SMS, perform a risk assessment and develop mitigation strategies, using all available information and consideration of currently available containment products and practices.
If you would like a copy of the paper developed by Armando Martinez and Team, please email me at Lou@Avmassi.com and we'll be happy to arrange a copy for your information.

Aviation & Marine Safety Solutions International
AvMaSSI provides safety, security and operational integrity evaluations, consulting and auditing to airlines, airports, charter and corporate operators, OEMs, marine operators, seaports, governments, international agencies and financial institutions the world over. AvMaSSI provides IS-BAO and IS-BAH preparation and audit services and supports Global Aerospace and its SM4 and Vista Elite Programs with focused safety/SMS, security, regulatory compliance and IS-BAO auditing services. AvMaSSI is a proud member of the Global Aerospace SM4 partnership program.
http://www.Avmassi.com
© 2022 Aviation & Marine Safety Solutions International. All Rights Reserved.
Next Article
Related Posts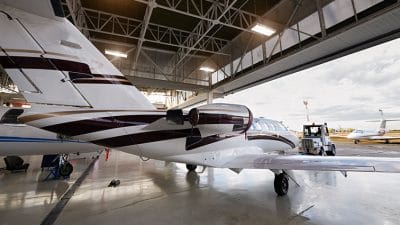 There are approximately 27,000 ramp accidents and incidents worldwide each year. While the injury rate is about 9 per 1,000 departures, and we care deeply about the cost to our personnel, the price we pay for these mishaps goes far beyond the bodily toll. Ultimately, we must slow down to go fast.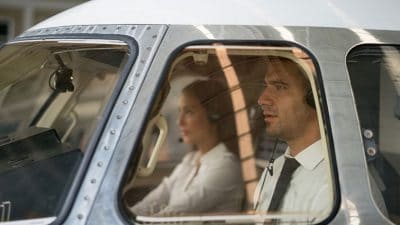 At its core, the Flight Risk Assessment Tool (FRAT) is a pre-flight evaluation of potential threats faced in a mission or flight. Developed from research and detailed study of accidents occurring in the aviation industry in the early 2000s, the FRAT was revolutionary when it became mainstream in 2007.