Was There a Decrease in Runway Excursions in 2020?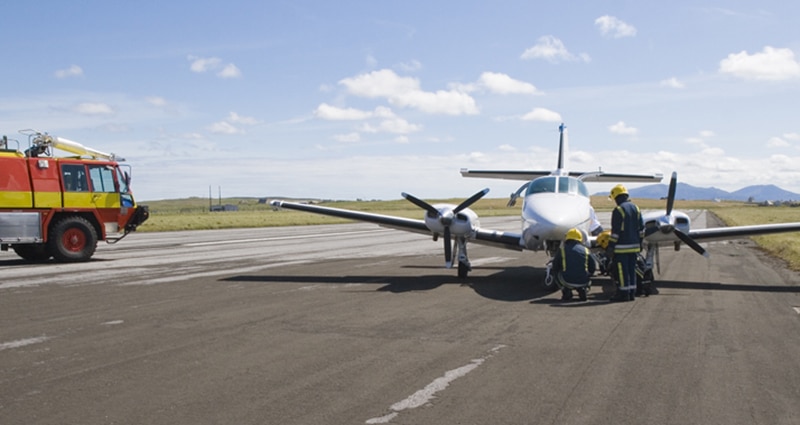 We now know that a global pandemic affects different industries in different ways. Retail liquor stores, package delivery companies and online meeting software all saw COVID-related bumps in sales. Restaurants, bars and most of aviation have experienced a COVID slump.
With the reduction in overall business aviation flying in 2020, we expected to see a decrease in the number of runway excursions. For years, we have consistently seen, on average, a business aviation runway excursion every two weeks in the United States. Another consistent trend in business aviation runway excursions is smaller-cabin turbojets are involved in the vast majority of excursions.
With a Hawker 800XP runway excursion in Farmingdale, New York on December 21st, we lived up to our annual average with 25 excursions during 2020. Also interesting to note is that the Hawker 800XP was the largest aircraft to have an excursion in 2020.
Why Fewer Flights Didn't Mean Fewer Runway Excursions
Why, with less overall flying in 2020, did we have the same average number of excursions? Not all segments of aviation are recovering demand at the same pace. International flying and larger-cabin business aviation are lagging in the recovery. First-time private flyer passengers filled some of the demand gap for smaller-cabin aircraft.
If flying hours or segments remained nearly the same for smaller-cabin aircraft, and smaller-cabin aircraft are involved in the most runway excursions, then the year-end results should not be a surprise. But that drives the following question: Why are smaller-cabin aircraft more vulnerable to runway excursions?
It may be a combination of several factors.
Pilot experience in smaller-cabin aircraft types tends to be less.
Aircraft braking systems can be less robust.
A leading causal factor in runway excursions is wet or contaminated runways. Smaller-cabin aircraft tend to operate to smaller, more remote airports. Those airports are less sophisticated in monitoring and reporting runway condition reports. They also don't have the same level of equipment and personnel to clear runways of snow and ice.
At least in 2020, flying hours and demand were not consistent throughout the year. There were periods of less flying where proficiency and recency of experience may have contributed to more runway excursions.
3 Focus Areas for Reducing Runway Excursions
What can be done to reverse this trend? Advanced Aircrew Academy's top three safety focus areas for business aviation operators to prevent a runway excursion are as follows:
Publish company stabilized approach criteria. Train and fly to that standard.
Have a real-time understanding of actual runway conditions.
In dynamic conditions, keep updated on current winds.
The Fight Safety Foundation's (FSF) Go-Around Decision Making and Execution Project report includes recommended elements of a stabilized approach. You can use this as a guideline to review your stabilized approach criteria policy.
For over half of the runway excursion incidents involving a wet or contaminated runway during 2020, there was no Field Condition Notice to Airmen (FICON NOTAM) published, although the runway met the criteria for the airport to publish a FICON NOTAM. There were also excursions where the actual runway condition was worse than what was being reported.
Trust Your Instincts
If there has been a recent snowfall, it is raining or a rain shower recently passed over the airport and there is no FICON NOTAM, that should raise your level of suspicion about whether or not the reported condition matches reality. In dynamic conditions (like heavy rain or snow), FICON NOTAMs also may not accurately represent actual conditions.
Ask yourself, "Based on current weather, can I expect the runway condition to be improving or declining since the last report?"
Our research shows that for recent business aviation runway excursions, the wind was significantly different at time of touchdown than the last wind report the crew received. When operating near convective activity or during frontal passage, keep tabs on wind as it can change direction and speed rapidly. Landing with a tailwind on a contaminated runway is not recommended.
For more information, check out Advanced Aircrew Academy's Runway Excursion module coming soon in the Global Aerospace learning management system. In the meantime, check out the Federal Aviation Administration (FAA) documents Advisory Circular 91-79A, SAFO 15009 and 19001; Flight Safety Foundation (FSF) reports Go-Around Decision Making and Execution Project, Reducing the Risk of Runway Excursions, new for 2021 the Global Action Plan for the Prevention of Runway Excursions; and National Business Aviation Association (NBAA) guide Reducing Business Aviation Runway Excursions.

Advanced Aircrew Academy
Advanced Aircrew Academy enables flight operations to fulfill their flight department training needs in the most efficient and affordable way – in any location at any time. We do this by providing high quality professional pilot, flight attendant, flight coordinator, maintenance, and line service modules delivered via the web using a world-class online aviation training system.
https://www.aircrewacademy.com/
© 2022 Advanced Aircrew Academy. All Rights Reserved.
Next Article
Related Posts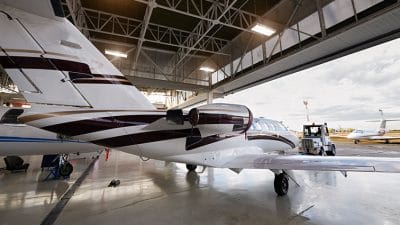 There are approximately 27,000 ramp accidents and incidents worldwide each year. While the injury rate is about 9 per 1,000 departures, and we care deeply about the cost to our personnel, the price we pay for these mishaps goes far beyond the bodily toll. Ultimately, we must slow down to go fast.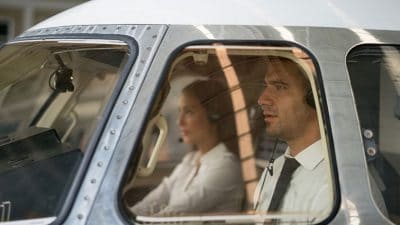 At its core, the Flight Risk Assessment Tool (FRAT) is a pre-flight evaluation of potential threats faced in a mission or flight. Developed from research and detailed study of accidents occurring in the aviation industry in the early 2000s, the FRAT was revolutionary when it became mainstream in 2007.