Vigilance! Now More Than Ever. A Time to Act!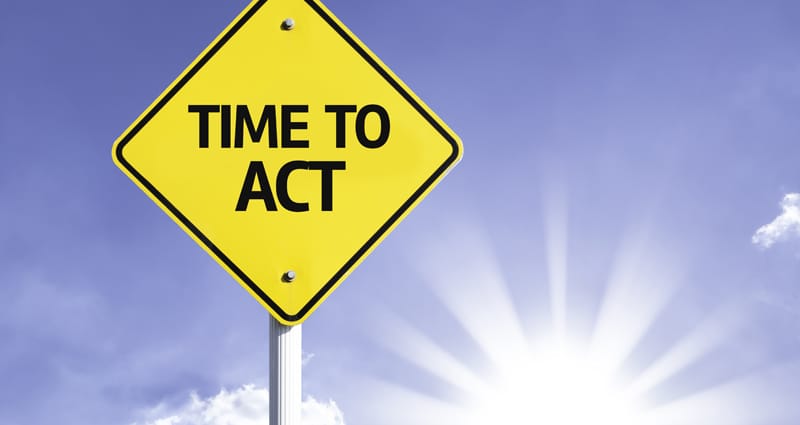 As the aviation community begins its rebound from the COVID-19 experience, managers and safety professionals must be focused on getting staff back to work safely and returning to pre-COVID routines. One thing is for certain, bringing staff back to full strength to match the rebound has uncovered some less-than-desired consequences, even for those operators who believe they have a fully functional SMS.
Two Different COVID Experiences
Amongst FBOs and ground handlers, two distinct scenarios have existed over the past year or so. Either the FBO/ground handler has maintained full staff strength and business activity due to increased commercial transport (mainly from enhanced cargo operations) and heavy charter activities at its airport or it has had its business drop off significantly and now is clawing its way back. Like single-location operations, several of the large network FBO chains have encountered similar experiences.
Over the past few months, general aviation, business and commercial charter operations are in the midst of growing demand. While this return to pre-2020 activity levels is dearly welcomed, many operators are suffering from a lack of trained and proficient staff, as many who were furloughed looked elsewhere for their livelihood.
For those FBOs and ground handlers that operated with reduced staff due to reduced operations, this made sense and worked out. But now, bringing staffing levels up in order to meet growing demand is proving to be a challenge as many operators are suffering from a lack of interest within the available labor pool. This condition is forcing operators to lean on current staff to fill the void and handle a multitude of tasks.
Ground Incidents on the Rise
Ground incidents and injuries are on the rise as a result of task saturation and fatigue—two examples of the impact of reduced staffing levels. However, there are more, not so obvious, consequences to reduced staffing, task saturation, fatigue and competency levels.
Many of those routine tasks we take for granted have been set aside for another day or, in the worst cases, forgotten. Over the past year, this has been observed throughout the industry where fundamental checks and elements of SOPs are being skipped in the ill-advised spirit of task prioritization.
The typical human factors we've addressed pre-COVID, which were corrected with enhanced communication, training, and refined and more succinct SOPs, has now, in the time of COVID, drifted further by a seemingly willful disregard for core fundamentals and with the potential for dire consequences if not corrected.
While many of these omissions and commissions are taking place without the express consent of management, the idea that documented policies, fundamental procedures and processes are being short-circuited is cause for great concern. Managers take note!
Immediate Action Is Imperative
To ensure management and staff are on the same page operationally, management must act and be quick about it.
First and foremost, the necessity to refresh and retrain current and returning employees on the company's core safety and operational policies is a must. Yes, it's time to remind everyone that short cuts are not acceptable! If staffing is still a challenge, look inward and determine, by conducting a risk assessment, where SOPs may be trimmed to core fundamentals only.
One disturbing trend is the area of fuel quality control checks that the industry and operators have, for many years now, taken for granted. This is your wake-up call. Over the past year, we have observed either a significant time lag from when the daily fuel farm/refueler QC checks are performed and when the information is finally recorded on the "Daily" forms. The intent of the standard is to ensure clean and dry "on specification" fuel is received into storage tanks and dispensed via refueler to aircraft in a manner consistent with recognized industry standards.
Aircraft operators are operating on the assumption that all organizations within the fuel supply chain are performing the requisite checks. When a records review reveals otherwise, the performance of fuel QC checks becomes suspect. This is not a condition any FBO/ground handler wants to find itself in for a variety of reasons ranging from integrity of operations to potential liability in the event of a mishap from a variety of sources.
In ATA-Specification 103, Chapter 2, Section 2.1.2 "Records" states:
"All jet fuel quality assurance, airport facility and aircraft refueling equipment maintenance and training records are to be available for inspection and review during normal business hours. All records must be signed, or be adequately identified, by the person performing tasks or the person accepting responsibility that tasks were performed in accordance to this standard."
So, it's time for a refresher: SOP refreshers are more critical now than ever, and specifically for safety-critical tasks such as: preventative maintenance checks, daily fuel sampling/sump checks and QC checks, FSII calibration checks, fuel order/grade verification, potable water cart inspections, and the list goes on.
Many operators may not have experienced any incidents during these times as a result of operating at reduced staff levels. However, every operator needs to look inward and ask, "Are we that good, or were we just lucky?" Think about it. When was the last time you assumed the role of a professional skeptic, a great quality for any manager, and actually got out there and asked the questions and observed the practices to be sure?
Managers need to get out of their comfort zone and watch, listen and communicate by being visible on the apron and in the hangars, over all shifts. Shortcuts are rampant and the need to identify and refocus operations is ever present. Be sure of it. Get out there and see for yourself.

Aviation & Marine Safety Solutions International
AvMaSSI provides safety, security and operational integrity evaluations, consulting and auditing to airlines, airports, charter and corporate operators, OEMs, marine operators, seaports, governments, international agencies and financial institutions the world over. AvMaSSI provides IS-BAO and IS-BAH preparation and audit services and supports Global Aerospace and its SM4 and Vista Elite Programs with focused safety/SMS, security, regulatory compliance and IS-BAO auditing services. AvMaSSI is a proud member of the Global Aerospace SM4 partnership program.
http://www.Avmassi.com
© 2023 Aviation & Marine Safety Solutions International. All Rights Reserved.
Next Article
Related Posts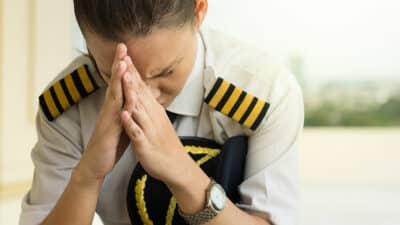 After a poor night of sleep, it is common to feel tired, sluggish and even irritable. More important for air operators, poor sleep is also associated with increased fatigue—which can directly impact employee performance and put lives at risk.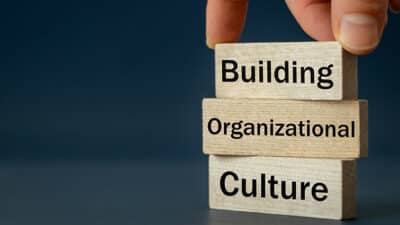 Emergency Response Plans (ERPs), however, are much more infrequently used in most organizations. When an abnormal situation disrupts your operation, is your team versed in their roles? Are they prepared to handle the emergency? Do they know what their responsibilities are?