Travel Safety – Watch What You Drink!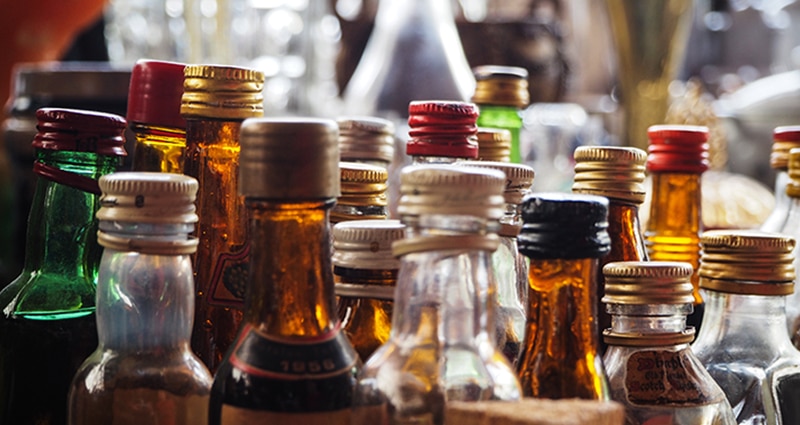 How often do we assess all the risks associated with traveling worldwide? While many travelers are aware of the more common issues to be wary of, such as petty crime or scam artists in busy tourist areas, there are other potentially fatal concerns that go unnoticed, like consuming tainted alcohol. Tainted alcohol has been linked to a number of deaths in popular tourist destinations around the world, including Mexico, Costa Rica and Indonesia.
The Dangers of Tainted Alcohol
Tainted alcohol is liquor that's been produced illegally using a variety of methods, with the goal of minimizing cost and maximizing profit. This alcohol is referred to as bootlegged, counterfeit or illicit. Producing it can be as simple and harmless as replacing a high-end spirit with a low-end one or diluting liquor with water. Or it can be as dangerous as mixing chemicals like indigestible alcohols into the real product, which can lead to death or blindness if consumed.
The most common replacement is methanol, which is a form of alcohol commonly used in antifreeze that is fatally toxic to humans and pets in small doses. It can also cause permanent blindness. Bootleggers may put tainted alcohol into bottles with counterfeit labels of popular liquor brands or pour it into genuine bottles from those brands before resealing the cap.
A Worldwide Problem
Tainted alcohol has been found all over the world, including parts of Asia, Europe and Latin America. Caribbean authorities have seized more than 7,000 gallons of tainted alcohol over the past three years. An ongoing investigation into the deaths of at least 10 Americans in the Dominican Republic over the course of the past 12 months is looking into the possibility of alcohol-related causes including tainted alcohol.
The likely source of the alcohol was mini bars in resort hotel rooms. Locals have easy access to mini bars by bribing hotel staff members and can then swap out the alcohol. The un-tainted alcohol is then sold.
How to Protect Yourself From Tainted Alcohol
The best way to safeguard yourself from tainted alcohol is to know how to identify when alcohol has been tampered with. Use these tips when consuming alcohol while traveling.
Do your research. Read online reviews and news articles to see if guests have had issues with alcohol at the resort, restaurants or bars in the area you are visiting.
Inspect the bottles in your minibar. Carefully inspect each bottle looking for irregularities in labels, manufacturing, seals, color and sediment. If anything is unusual or looks different, don't consume the alcohol and consider it to be tampered with.
Buy your own alcohol from reliable sources. Buy your alcohol from a duty-free shop at the airport or at a local distillery that has a gift shop.
Avoid certain types of alcohol. Hard liquor is easier to tamper with than bottled wine and beer. When opening a bottle or can, make sure the seal is still intact.
Does it taste, right? If alcohol tastes unusual or different, don't consume it. If you start to feel light headed or dizzy, stop drinking and seek medical attention.
If you drink tainted alcohol and become nauseous or dizzy, or experience vomiting, seek medical attention immediately. Don't assume that the symptoms were from drinking too much, and keep in mind that the symptoms may be delayed in some cases. In a few instances, tourists began losing their vision before becoming totally blind.
In the Caribbean, there are reports of locals using tainted alcohol to rob and sexually assault their victims after the beverage partially or fully incapacitates them. Always report tainted alcohol to hotel staff, restaurant staff, local law enforcement and the U.S. Embassy or Consular office.

Fireside Partners Inc.
Fireside Partners, Inc., is a fully integrated emergency services provider designed to provide all services and resources required to respond effectively and compassionately in a crisis situation. Dedicated to building world-class emergency response programs (ERP), Fireside instills confidence, resiliency and readiness for high-net worth and high-visibility individuals and businesses. Fireside provides a broad array of services focused on prevention and on-site support to help customers protect their most important assets: their people and their good name.
http://www.firesideteam.com/
© 2023 Fireside Partners Inc.. All Rights Reserved.
Next Article
Related Posts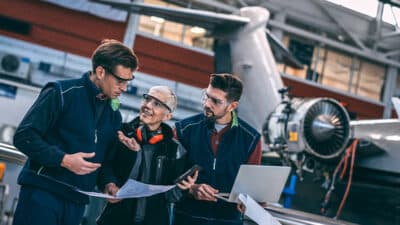 In the world of safety management, "power" might not be the first word that comes to mind. However, we're going to explore an intriguing concept—the power that safety managers possess and how we can harness it to create a significant impact within our organizations.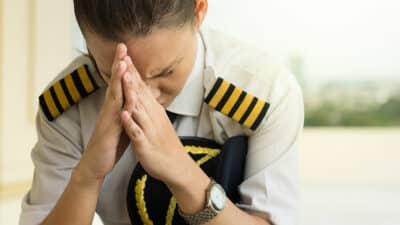 After a poor night of sleep, it is common to feel tired, sluggish and even irritable. More important for air operators, poor sleep is also associated with increased fatigue—which can directly impact employee performance and put lives at risk.