Quality of Life and Its Implications for Safety, Attraction & Retention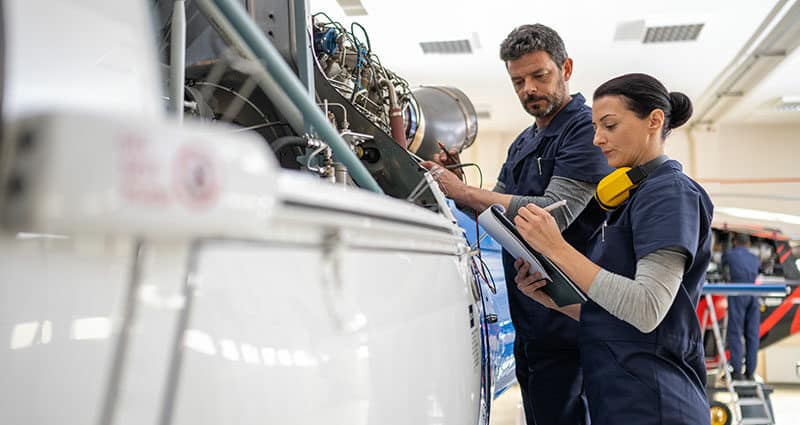 We are often asked, "What are the greatest factors in an aviation operation that influence attraction, retention and operational safety?" Without a doubt, the most frequent response we get when talking one-on-one with hundreds of aviation professionals is quality of life. Then, company leadership commonly asks us, "What has the greatest impact on quality of life for those in an aviation organization?"
The answer is multifaceted. The key component for each aviation leader is to truly know and understand each of the professionals in their organization. When you do, you will know what's really important to them.
To gain this understanding, you need to spend quality time with each person frequently, focused on listening and really hearing them and not dominating the conversation. When your team members are enjoying a high quality of life, they will be focused intently on their roles. This blunts distraction and inattention, which are two major threats to safe, highly professional operational safety
In this article, we will share with you four of the most common influencers of quality of life from the viewpoint of today's professionals in the business and private aviation sectors. Importantly, most of these factors can be influenced by you, the aviation leader.
Control
The component with the highest value, particularly among pilots, is control. Is this more important than compensation? Very often, the answer is YES!
"Control" can be defined several ways. The most coveted aspect of control is being able to select "hard days off" for the following month. This process normally takes place by the 15th of the month preceding and involves the director of aviation or chief pilot, the scheduler and the individual. This is a collaborative process that considers the individual's desires as well as the needs of the organization. How many hard days off? Generally, no fewer than three per month is appropriate.
Flight and maintenance crew scheduling should be a collaborative process. When the scheduling system is accessible by all team members, coverage of future trips and scheduled maintenance events can take place collaboratively. A critically important component is that everyone has the opportunity to be a part of the scheduling and decision-making processes.
Duty Days Per Month
We know that business and private aviation are 24/7/365 professions, which is much different than typical host business enterprise "office" jobs. Forty-hour weeks are incompatible with our sectors of aviation. So, what definition of "work" makes the most sense?
We find that measuring work in terms of "duty days" is the most relevant. The next question might be, "What constitutes a duty day?" Our definition is any day that the employer has control over the employee's time. That includes training days, training travel, collateral duty days, etc. Given that, how many duty days per calendar month? The most common range that we see is 13 to 17 duty days per calendar month.
Compensation
Competition for top talent remains white hot in today's business aviation marketplace. When a flight department is part of a large corporation where the core business is not aviation, compensation discussions with the HR department can be tough.
Compensation professionals deal with data. But what aviation compensation data is relevant? These days, only real time data is meaningful. So, where's that going to come from? You need to gather it from your aviation colleagues in the immediate geographic area—that is, right on the field. Some data sharing will be informal and some will be formal but in redacted form to a certain extent. Compensation and salary surveys were valid in years past. Today, they're obsolete the day they are published.
What are the components of compensation? Total cash compensation (base salary and bonus) is a good place to start. Continuing education assistance is also very powerful. Sponsorship in a mentorship program (such as NBAA's YoPro program) can make a big difference. Equity is commonly reserved for the most senior roles.
Collateral Duties
Besides flying and maintaining aircraft, there are many tasks that need to be handled in an aviation organization. Several of them may be beyond the bandwidth of the aviation director. How are all the tasks accomplished? This is where the leader's connection with each individual in the organization will play a huge role in stimulating engagement. What are the passions and interests of each individual? How do those interest and passions align with the needs of the organization? When this alignment is achieved, the organization begins to move from compliance to commitment. This is how collateral duties are effectively assigned.
Enhancing Quality of Life in Your Organization
To successfully achieve a high quality of life for everyone in your aviation organization, your focus on the EQ aspects of leadership will result in a very high retention rate. It will also provide a steady flow of applicants lined up at the door to explore opportunities with your organization.
In our experience, quality of life is a primary contributor to a best-in-class' safety culture.
Want to discuss this topic further? Don't hesitate to give us a call. We look forward to our discussions.
---
Additional Resources
Related Videos
https://www.graystoneadvisors.com/video/organizational-leadership-in-aviation-and-a-most-powerful-tool/
https://www.graystoneadvisors.com/video/clear-focus-direction-in-your-corporate-flight-department/
Related Articles
https://www.graystoneadvisors.com/commitment-vs-compliance/
https://www.graystoneadvisors.com/employee-engagement-business-aviation-2/
https://www.graystoneadvisors.com/aviation-staffing-levels/
https://www.graystoneadvisors.com/collateral-duties/
https://www.graystoneadvisors.com/can-i-really-do-it-all/
---

Gray Stone Advisors
Gray Stone Advisors combines their experience both in leading businesses as well as business aviation operations to provide flight department leaders with proven strategies for excellence.
https://www.graystoneadvisors.com/
© 2023 Gray Stone Advisors. All Rights Reserved.
Next Article
Related Posts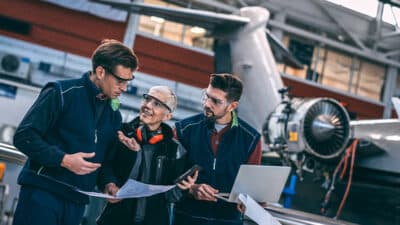 In the world of safety management, "power" might not be the first word that comes to mind. However, we're going to explore an intriguing concept—the power that safety managers possess and how we can harness it to create a significant impact within our organizations.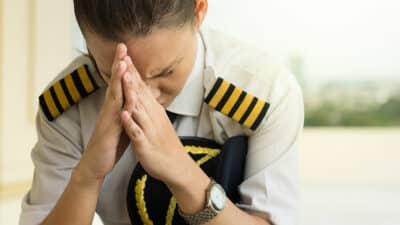 After a poor night of sleep, it is common to feel tired, sluggish and even irritable. More important for air operators, poor sleep is also associated with increased fatigue—which can directly impact employee performance and put lives at risk.