'Plan-Test-Respond' Travel Safety Programs Are for Real-Life Events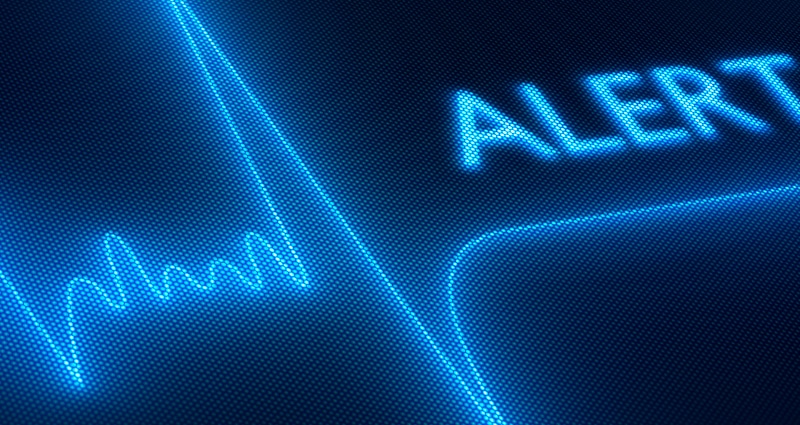 Understanding the who, what, where, when and why of the resources you have at your fingertips during a medical or security emergency is paramount to any flight operation's Travel Safety Program—whether in the air or on the ground.
That's why implementing "plan-test-respond" mechanisms to ensure teams are adequately prepared to manage a stressful issue with confidence is primary to a successful travel risk management program.
At the heart of the plan-test-respond education cycle is the physical safety of personnel and passengers facing the potential of harm's way on any given day of travel.
Lean on the Experts
Every security event inherently includes a medical component—whether it's physical or emotional in nature.
This is why most Safety Management Systems (SMS) incorporate travel safety planning, testing and responding for real-life events that can happen to anyone, anywhere, while traveling away from home (i.e., in-flight, in parking lots, hangars, restaurants or en-route to hotels/airports).
Because traveling populations—including flight and cabin crews—are not generally trained to be doctors or security analysts, there is peace of mind when they have experienced resources to lean on 24/7 in emergency situations. With pre-planning, crew members encountering a perceived threat know expert assistance is immediate and robust.
Flight departments rely on travel safety experts to assess medical and security risks while on the road. A well-developed Travel Safety Program includes logical plans of action before, during and after trips.
A Day in the Life: Real-Life Events that Necessitate Travel Safety Programs
All emergencies are unanticipated, which is why planning and testing a thorough Travel Safety Program is so important. When it's time to respond during a crisis, teams are prepared to do so confidently.
The following real-life scenarios demonstrate the need for organizations to maintain stringent risk management programs that address security and/or medical situations that may arise.
These scenarios also underscore the need for advanced testing via simulated emergency or practice sessions. During these drills, participants contact emergency response professionals to ensure they are properly prepared, no matter the time or place.
Mid-flight heart attack: A businessman suffers a heart attack and stroke while on a flight returning home from Shanghai.
Car accident involving fatigue: A businesswoman lands in London after an 11-hour overnight flight from San Francisco. While driving her rental car, exhausted from the long flight and unfamiliar with driving on the opposite side of the road, she is involved in a serious car accident.
Al Qaeda security concern: After learning of the arrest of Al Qaeda plotters who were planning an attack on a key U.S. military base and other strategic sites, a flight department needs a fast assessment on travel risk in the area for a planned flight.
A case of dengue fever: The young daughter of a French executive traveling in Jakarta, Indonesia, is diagnosed with a case of dengue fever, a serious condition.
Wrongful detention: The spouse of a traveling businessman was falsely accused of shoplifting in a major department store in Dubai, and was detained for several hours by security.
Examples like these are not out of the ordinary, and demonstrate that situations involving medical and security components commonly occur. Without the proper planning and testing in place, flight operations teams may be unprepared to manage scenarios with immediate and sensitive care. The potential risk for creating delays, confusion and possibly life-threatening consequences exponentially increases.
Don't Let Travel Safety Fall Through the Cracks
Because flight departments develop an SMS that covers the most basic safety issues to general operations, some Travel Safety Program components might be considered by management as "above and beyond" the minimum safety requirements. Each group needs to determine their operation's threshold for items that will potentially fall through the cracks and develop a personalized safety risk profile.
The goal of an SMS? To reduce risks to assets (aircraft and human) wherever and whenever possible.
As discussed by the International Business Aviation Council (IBAC) in its January 2010 issue of SMS Tools for Business Aircraft Operators, although risks can never be eliminated in this line of business, flight departments need to engage in due diligence to uncover what they will do in the case of any given emergency situation. The onus falls on operations because they are fully aware of the inherent risks involved with business travel, such as those real-life scenarios described above.
"An emergency response plan (ERP) is one piece of the [SMS] that, hopefully, operators will never have to use—but if it is ever needed, it has to be right," says IBAC. "How an organization fares in the aftermath of an accident or other emergency can depend on how well it handles the first few hours and the days following a major safety event."
The goal of a Travel Safety ERP? To have in writing the very specific next steps that will take place once an emergency or accident occurs.
Of course, it's one thing to have a plan in writing and quite another to ensure the entire organization is trained and committed to following the protocol.
Plans need to be fine-tuned and reviewed routinely, especially after an incident occurs. Revised information then needs to be distributed to all affected parties for review and confirmation of understanding immediately. No official plan should be a secret to employees involved in flight operations, including new employees during their on-boarding process.
MedAire, Inc.
Flight departments around the world rely on MedAire, an International SOS company, to reduce their travel safety risks. Crews are trained on the resources to manage in-flight illness and injury with onboard medical equipment and telemedicine assistance. On the ground, passengers and crew have one resource for medical referrals; guaranteed payments for medical expenses; assistance with lost documents and prescriptions; online and e-mail travel advisories; evacuation support and a host of other services.
http://www.medaire.com/
© 2021 MedAire, Inc.. All Rights Reserved.
Next Article
Related Posts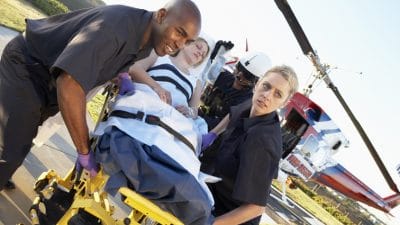 As an industry, we are very good at examining aviation accidents after they result in injury or tragedy. Regrettably, we fail to take advantage of the proactive learning opportunities—those found…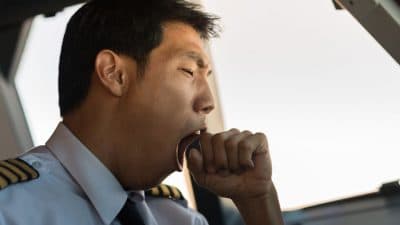 Most people infected with Covid-19 will recover from their symptoms, if any, in a maximum period of four weeks. However, 10-30% of people diagnosed with COVID-19 will experience long-term after-effects. When existing symptoms last longer than expected or new ones develop following the acute phase of COVID-19 infection, it is referred to as "ongoing" symptomatic COVID-19 (from four to twelve weeks).