How Many Hours Are You Really Working?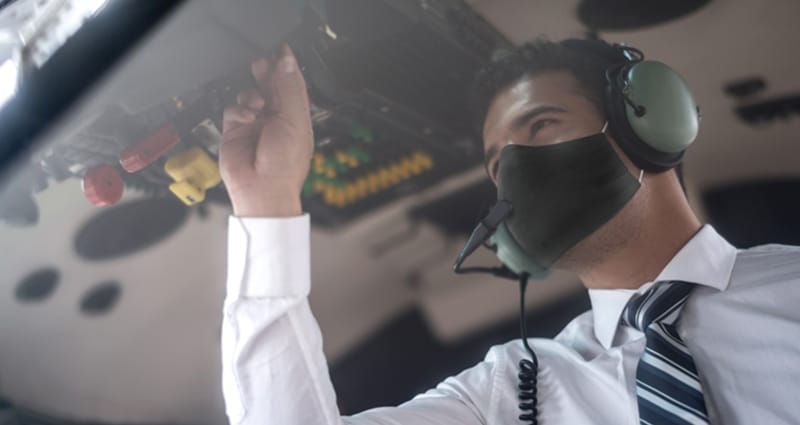 While commercial airlines continue to struggle amid a dearth of passenger volume, many business aviation and charter air operators have experienced a strong recovery since the initial COVID-19 slowdown this past spring—and indeed, some are busier than ever. According to Enhanced Traffic Management System data from the FAA, total U.S. business aviation operations reached 346,454 takeoffs and landings in October, up 10% from the month before. While volume is still below that of recent historical levels, a V-shape in the data is certainly apparent (see figure).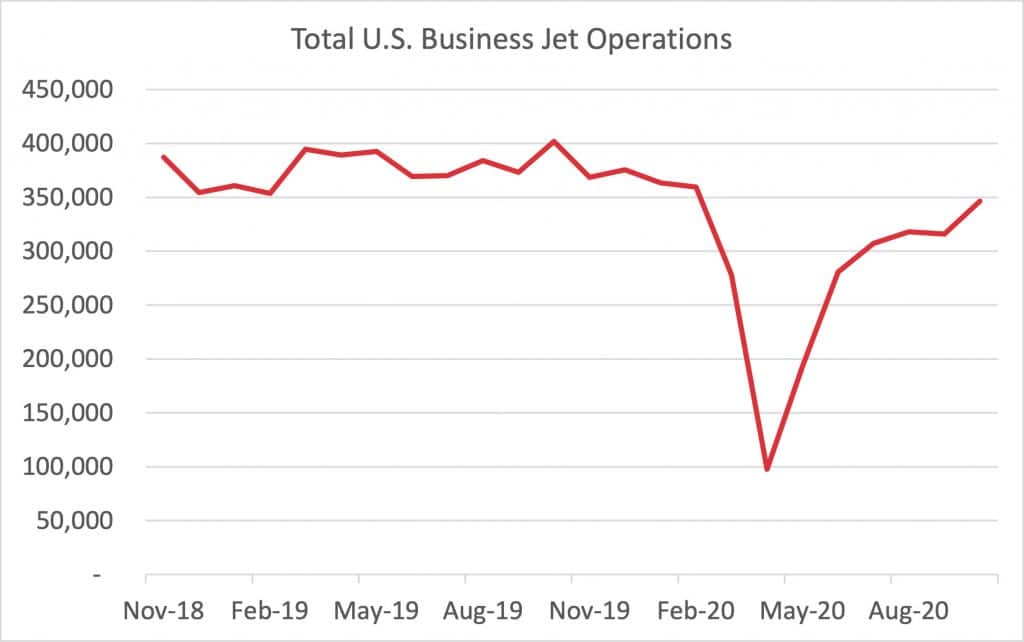 Figure 1: Total U.S. business aviation operations, including departures and arrivals for both domestic and international destinations. Source: ETMSC.
As with most data collected during the current pandemic period, however, hidden behind these numbers are hard truths. If this were a normal year, industry participants would be shrugging about a mild slowdown while chatting over drinks at NBAA. But this isn't a normal year. Aside from the obvious realities of virtualized or canceled conferences, increased cleaning protocols and personal protective equipment at every turn, the fact is that current air operations are being borne by a reduced number of workers. And that workforce is feeling stretched.
Some of your colleagues may have contracted the virus. Others may have been forced to take extended leave to care for family members that have fallen ill. Still others are in quarantine. The result is that the skeleton crew that doggedly continues to report for duty is working harder to keep up with demand.
More Hours Means Greater Fatigue Risk
Are you currently working partly or wholly from home? How much of the time that you used to spend commuting has quietly been repurposed as working hours? With the boundary between home and work blurred, many of the tasks that you perform day in and day out to support your air operation are likely unaccounted for.
Your flight department should recognize that these are stressful times and unusual circumstances, and that the risk for fatigue may be increased. Fitness for duty should not be taken for granted. What can be done?
Fortunately, many organizations have in place a culture of promoting good communication and reporting risk through surveys and subjective assessments. This is a great place to start. But subjective measures are plagued by individual biases and daily variations in personal attitudes. What really may be needed is an objective, quantitative framework for assessing and tracking individual alertness.
PVT: The Gold Standard Measure of Alertness
If you are ready to take this step, the Psychomotor Vigilance Test, or PVT, is a tool you should consider. The PVT is the gold standard measure of alertness and has been validated by over 300 scientific studies. It takes just 60 seconds to three minutes to complete an assessment. Test results can be classified into brackets—low fatigue, moderate fatigue, high fatigue—with each bracket associated with pre-defined risk management workflows. It takes the guessing out of the equation and helps your air operation adopt a robust risk decision-making framework.
If you would like to explore adding PVT to the fatigue risk management program at your organization, Pulsar Informatics can help. As fatigue risk specialists, over the past 20 years we have supported many Fortune 500 organizations and flight departments with systems and solutions to meet their fatigue risk management needs. Our technologies are grounded in science and supported by peer-reviewed research. Contact us today to learn how Pulsar Informatics can support your organization.

Pulsar Informatics, Inc.
Pulsar Informatics is an IS-BAO I3SA certified company specializing in systems that help organizations reduce fatigue-related risk and achieve peak performance. Fleet Insight enables safety managers and schedulers to proactively evaluate fatigue across their entire operation's schedule and formulate mitigation strategies. Fatigue Meter Pro Planner is used by pilots, flight attendants, and maintenance personnel to evaluate their individual flight and duty schedule.
http://www.pulsarinformatics.com
© 2023 Pulsar Informatics, Inc.. All Rights Reserved.
Next Article
Related Posts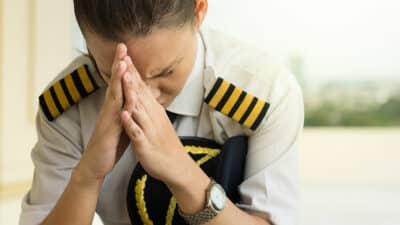 After a poor night of sleep, it is common to feel tired, sluggish and even irritable. More important for air operators, poor sleep is also associated with increased fatigue—which can directly impact employee performance and put lives at risk.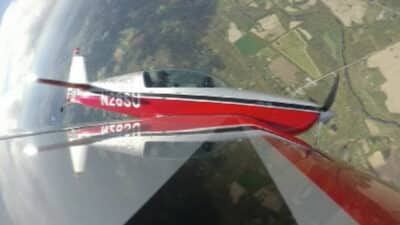 Aviation safety is crucial to safeguarding human lives and preserving public trust in air travel. There are many factors and components of aviation safety. Human factors, aircraft design, maintenance, air traffic management, operational procedures, regulations, training and education, to name a few.