Getting Your Boss to "Yes"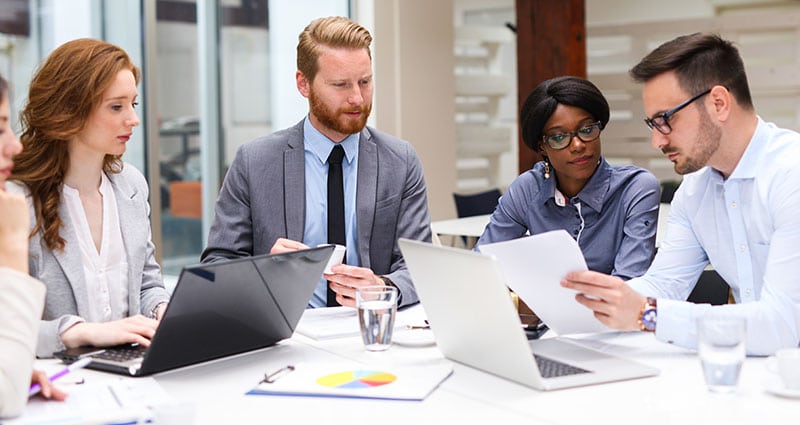 How well do you manage upward? That's right…How effectively do you manage your boss?
One of the most intimidating discussions with your Aviation Reporting Executive (ARE) may be regarding aviation's operating budget for the coming year. These budget discussions are all about how successful you are at convincing your firm or ultra-high-net-worth owner to allocate the resources you need to successfully fulfill the desired service levels of your aviation organization.
In order to get your boss to "Yes," you need to start with a very good understanding of their priorities and the true value proposition of aviation within the host enterprise.
Answer these fundamental questions:"
How will aviation help the enterprise accomplish its goals?
Why does aviation truly matter for your boss and the enterprise as a whole?
If you don't understand the value propositions, it's tough—often impossible—to deliver on them.
Preparing for Budget Conversations
Let's begin with the operating budget formulation and presentation. This process should start with a collaboration between you and your key contact in accounting or finance. The first requirement is to understand what happened in the last full-year budget period.
The actual numbers are important, but understanding what drove or created the numbers is critical. Budget drivers can include flight hours, trip days, personnel costs (both full-time and part-time), fuel costs and major maintenance events, just to point out a few.
Next will be a review of the last budget period. This should give you a good feel for what happened previously. Now, you need to figure out what's going to happen.
Get together—in-person, not via email—with each functional area (maintenance, flight operations, scheduling, business administration) to get their view of what will be required in the next 12-month budget period. Very importantly, create a detailed list of the key budget-driver assumptions in each functional area.
Engaging With Your ARE
Now, you are ready to have your first budget discussion with your ARE. This conversation will focus on the key budget-driver assumptions. Remember, the budget is merely a math exercise, using the assumptions and the unit value of each assumption.
With your ARE, focus the discussion on achieving agreement on the enterprise's travel velocity. How many travel days? Who will be the authorized travelers? What are the most common city pairs and on what frequency? How many aircraft will be used simultaneously? This becomes the definition of your organization's "travel product."
Next, organize these assumptions into a clear and concise document or presentation. Send this to your ARE for review, refinement and concurrence. Ask for a reply within 3-5 business days.
Having received that input, you are ready to create the first cut of your operating budget. Use the agreed-upon assumptions, the unit value of each assumption developed by your team and a simple budget template with the following sections:
Organizational fixed costs (what the organization will spend exclusive of flight activity) such as full-time salaries, hangar/office rent and so forth
Fixed aircraft costs like lease or debt payments, depreciation, aircraft insurance, calendar-related maintenance inspections, subscriptions, and fixed portions of engine, APU, avionics and airframe maintenance programs
Variable aircraft operating costs such as fuel, unscheduled maintenance, crew travel and catering/cabin stores
All of this added together is the direct result of the agreed upon assumptions. Following your "sanity check," this quantified budget is ready for review with your ARE. Send it to them requesting a "sit down review" in 3-5 days.
Dealing With Resistance
Should you expect some "push back" on your proposed budget? Yes, there is always a rebuttal in some form. However, no worries! This is only your first major step toward "Yes"!
You are starting from a very strong position. First, you have established agreement! Remember, your ARE has already agreed to the assumptions. So, if the budget numbers are too high, don't debate the figures. Rather, revisit the assumptions with your boss. The budget is merely a mathematical extension of the assumptions.
Your second position of strength is involvement. Through your actions, you have made your ARE part of your budgeting process from the beginning. That continuous dialog that you have created will pay big dividends. Instead of negotiating,, you two are now on the same side of the table and collaborating.
This process works! Agreement and collaboration with your boss will get everyone to "Yes" virtually every time.
If you would like to talk through this approach, please contact us. Initial conversations are always free to our colleagues in the business and private aviation sectors.

Gray Stone Advisors
Gray Stone Advisors combines their experience both in leading businesses as well as business aviation operations to provide flight department leaders with proven strategies for excellence.
https://www.graystoneadvisors.com/
© 2023 Gray Stone Advisors. All Rights Reserved.
Next Article
Related Posts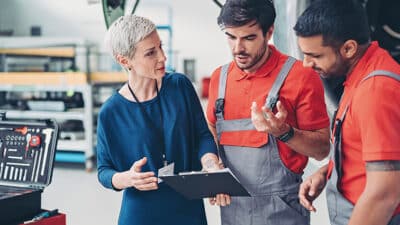 In a recent discussion with an experienced pilot about this, he immediately gave his biggest concern. "It's not just about pilots or air traffic controllers, everybody is new," he said. From maintenance personnel to ground support, thousands of new entries into our industry are learning as they go and making simple mistakes along the way. It has always been this way with inexperienced people, but now we have a lot more of them.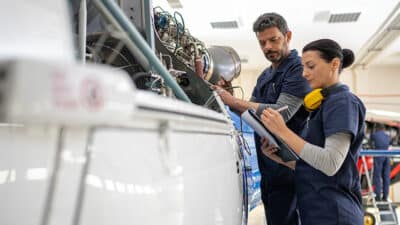 We are often asked, "What are the greatest factors in an aviation operation that influence attraction, retention and operational safety?" Without a doubt, the most frequent response we get when talking one-on-one with hundreds of aviation professionals is quality of life. Then, company leadership commonly asks us, "What has the greatest impact on quality of life for those in an aviation organization?"