Assistance and the Holistic Approach to Aviation Security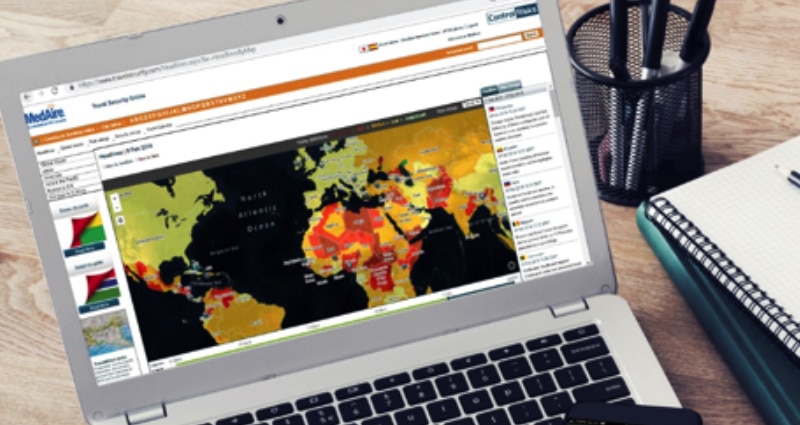 Aviation threats and risks don't only affect high-profile commercial operations. In fact, in some instances the threats may be more acute for smaller aviation organisations, which can operate in more austere and less permissive environments.
Regardless of where operating, safe and secure operations require a holistic approach to aviation security. To support these efforts, MedAire and Control Risks recently released a joint position paper on best practices to proactively prepare for – and mitigate – risks within the aviation industry.
The premise of the paper, A Holistic Approach: Insight, Preparedness and Assistance, is that no single entity is robust enough to mitigate all the risks facing the aviation sector.
A multilateral approach is required, leveraging the expertise and resources from:
Governmental entities and regulators
Trade associations
Operators
Industry enablers within the private sector
The industry must build capability and capacity across the sector to prevent disruption from motivated, capable, and well-resourced antagonists. Business decisions, strategic planning, and aviation operations must consider the global, regional, and local security environment, and through the development of both public and private partnerships, identify and embed security best practices.
To meet these needs, MedAire and Control Risks propose that aviation organisations incorporate three critical elements – insight, preparedness, and assistance – to best secure their resources, operations, and people.
Insight includes the processes a company undergoes to fully understand their operations and business needs in a volatile, complex, and/or uncertain environment.
Preparedness is the application of appropriate mitigation efforts to ensure vulnerabilities are minimised or, best-case scenario, eliminated.
Assistance is centred on supporting their people during security breaches and/or incidents.
Assistance is critical – as real-world issues need real-world support, and at the core of all aviation operations are people. Assistance is the range of services needed to support your people when they are ill, injured, or at risk while on duty or on duty travel.
Therefore, flight departments must have processes in place, as part of their aviation security programmes, to mitigate and respond to risks affecting their people and operations. An aviation security and assistance partner can support carriers and operators during regular operations and during crisis.
Common occurrences that can affect safe flight operations include ill passengers and crewmembers. There should be a process to identify those who are unfit to fly prior to departure, thereby minimising in-flight disruption that can cause crew resource management issues. In addition, in-flight medical events may lead to the decision to divert the aircraft. While sometimes necessary, diverting aircrafts, especially to locations with high security risks, imperil crew and passenger alike.
Aviation security as it relates to crew must extend past the aircraft – pre-flight and post-flight. Airports are attractive targets for insurgents and terrorists, as are hotels. These are two areas where crew and support staff are often located.
In the immediate aftermath of such attacks, active support from the public-private partnership is critical to ensure that the correct resources are made available and coordinated. These include first responders and law enforcement agencies, and the many experienced crisis management specialists across the aviation sector who must respond in an expedited, efficient, and safe manner.
Where large-scale casualties are involved, flight departments may require assistance with survivor support. In addition to immediate crisis control, the emotional impact the events have on the people affected must be taken into account. Assisting crewmembers, colleagues, and others affected with emotional support services is also part of the aviation security continuum.
The challenge for states, commercial, business and general aviation, airports, and aviation authorities is a complex and multifaceted one. Ownership, responsibility, and accountability are not always clear and the many initiatives, polices, procedures, standards, and recommended practices can often cause confusion and conflict among safety and security compliance requirements, best practices, and the drive for growth.
Insight, preparedness, and assistance support allow organisations to mitigate their exposure to risks to an acceptable level, while allowing them to maximise growth opportunities. Aviation security and assistance services should be considered strategic partners to internal security departments.

MedAire Worldwide
Flight departments around the world rely on MedAire, an International SOS company, to reduce their travel safety risks. Crews are trained on the resources to manage in-flight illness and injury with onboard medical equipment and telemedicine assistance. On the ground, passengers and crew have one resource for medical referrals; guaranteed payments for medical expenses; assistance with lost documents and prescriptions; online and e-mail travel advisories; evacuation support and a host of other services.
http://www.medaire.com/
© 2023 MedAire Worldwide. All Rights Reserved.
Next Article
Related Posts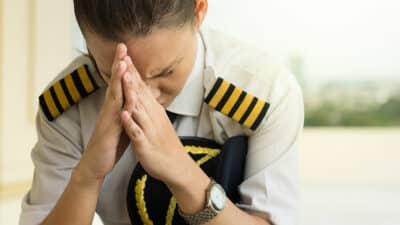 After a poor night of sleep, it is common to feel tired, sluggish and even irritable. More important for air operators, poor sleep is also associated with increased fatigue—which can directly impact employee performance and put lives at risk.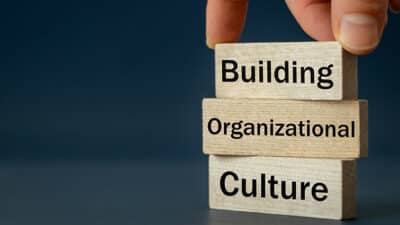 Emergency Response Plans (ERPs), however, are much more infrequently used in most organizations. When an abnormal situation disrupts your operation, is your team versed in their roles? Are they prepared to handle the emergency? Do they know what their responsibilities are?