A New Approach to Pilot Training for Owner/Operators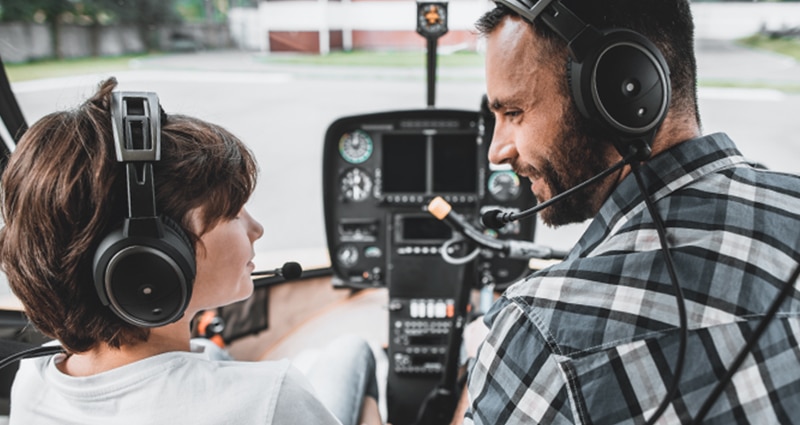 There have been more owner/operator accidents in recent history than any other category of aircraft management. Owner/operators operate in a consistently dynamic and often resource-limited environment. Whether it is a lack of in-house maintenance, operations or administrative personnel, owner/operators make decisions every day that have a significant impact on operations and quality of life for everyone associated with their operations.
In our world today, it is easy to get bogged down in the routine of daily operations and maintenance without dedicating enough time and funding to training. We are consistently "on" and seizing opportunities at every turn in a manner that presents an ongoing challenge for owner/operators to remain safety-focused.
Marilena Sharpell, Global Aerospace's senior vice president for projects and communications, recently noted that, "While the more advanced corporate flight departments have integrated on-aircraft upset training into their training plans, the single pilot owner/operator continues to lag behind. Loss statistics over the past 10 years have shown that this segment of our industry could benefit the most from advanced pilot training." There is nothing more valuable to protecting aviation assets than high caliber pilot training to ensure the safety of passengers and crew.
Advantages and Responsibilities of Aircraft Ownership
Regardless of who receives the delegated responsibility to maintain the varied programs associated with an aircraft and its operations, the ultimate responsibility falls to the owner/operator. The National Business Aviation Association (NBAA) states that, "Advantages of aircraft ownership include flexibility and control over all factors relating to transportation, including safety, security, comfort, timeliness and cost of business travel."1
These are true benefits that owner/operators invest in when purchasing an airplane and everything associated with flying and maintaining it. Owner/operators ensure asset protection with aviation insurance. However, the same time and energy is not dedicated to the pilots who operate the aircraft on a regular basis.
Simulator Training Limitations
There is a training paradigm tied to the type of flying that each owner/operator conducts and also the type of aircraft flown. If pilots are training twice a year in a simulator, the owner/operator is in a good position, yet loss of control–inflight (LOC-I) remains the primary cause of accidents in aviation today. Simulation is not enough even when conducted twice a year.
Simulator training is an excellent tool for the muscle memory required to manage emergencies and unexpected events. On the other hand, it does not help to manage the fight or flight response, or startle factor, where a pilot's brain will choose flight. "Flight in this context means to run away from or avoid the stressful situation, not to demonstrate competent airmanship."2
The other challenge you might face with countering LOC-I is a pilot's perspective of on-aircraft training. "How is flying a different aircraft than I usually fly going to help me be a better prepared pilot?"
While flight characteristics vary from platform to platform, the laws of aerodynamics are universal. Pilots must continue to expand their understanding of the aerodynamics behind maneuvering flight, stalls, spins and loss of control. Whether environmental, systems anomalies, human factors or a combination thereof, owner/operators need to prepare for this very real threat to protect not only the asset itself, but the passengers, crew and/or family members who are taking advantage of the benefits associated with being an owner/operator. The video below depicts a pilot managing the unexpected in a controlled on-aircraft environment with real stress present:
As an owner/operator, I can attest to the ongoing request for additional funds across every sector of a business and the daily decisions made to fund those requests, or not. When it comes to safety, owner/operators cannot deviate from a proactive approach to supporting pilots and the training each needs to succeed. These pilots are responsible for protecting company assets and personnel in a way that allows each of us to capitalize on the many benefits associated with bringing aviation into daily operations.
---
Resources
1 Aircraft Operating & Ownership Options, NBAA, Retrieved on 11/27/2019 from: https://nbaa.org/flight-department-administration/aircraft-operating-ownership-options/
2 Sachs, S. M. (2019, December 1). Proficiency: Flight Fright. AOPA Pilot. December 1, 2019. Retrieved on 11/27/2019 from: https://www.aopa.org/news-and-media/all-news/2019/december/pilot/proficiency-flight-fright
---

Prevailance Aerospace
Prevailance Aerospace is a UPRT provider that has been working with corporate, government, and general aviation pilots to improve safety in the aviation industry. Prevailance Aerospace uses Extra 300 Series Aircraft for training and our pilots are experienced aviation professionals from various military and general aviation backgrounds. We know that successful aviation endeavors are accomplished through an uncompromising commitment to safety, impeccable professionalism, tremendous attention to detail, and constant improvement.
http://prevailanceaerospace.com
© 2023 Prevailance Aerospace. All Rights Reserved.
Next Article
Related Posts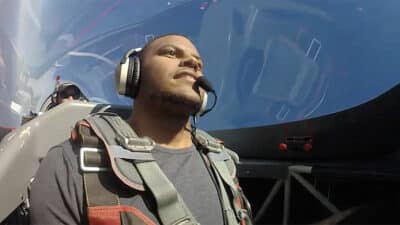 It is only human nature to seek the easy button and attempt to expedite the path to understanding and mastering skills. Unfortunately, this streamlined approach is inconsistent and far less effective than its more methodical, and occasionally longer, counterpart.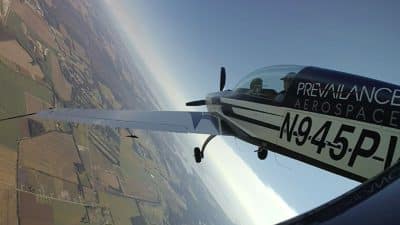 I am not a picky eater, but I was 40 years old before I ever ate a Brussels sprout. My grandfather didn't eat them, my father didn't eat them, and I'll be gosh darned if I was ever going to have one cross the plane of my mouth. (Stick with me—there's a connection to aviation training and safety here!)