| | | |
| --- | --- | --- |
| | SM4 Safety Resource Bulletin | |
NEWS & RESOURCES FOR A SAFER AVIATION COMMUNITY
SM4 PARTNER FEATURE
Getting Back in the Flying Game!
In the wake of COVID-19, pilots are facing an unprecedented period of non-flying. As flight restrictions begin to lift, how can you ensure that your skills are sharp when you get back into the cockpit? The key is challenging yourself to leverage all the resources at your disposal to make the most of your downtime. Learn More
LMS FEATURE
Emotional Intelligence in the Workplace
Emotional intelligence is a critical factor in almost every aspect of leadership effectiveness, from managing change, to working with teams, to navigating interpersonal relationships. Learn the key elements of EI with A.J. O'Connor Associates' impactful LMS course available for Global Aerospace clients. Sign Up Today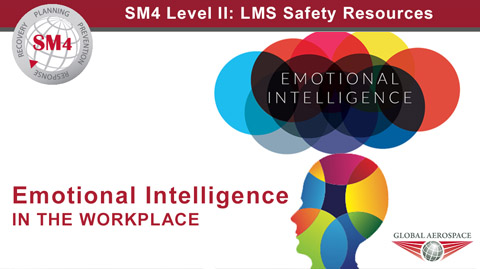 SM4 PARTNER VIDEO
Fireside Partners: Times that Define Generations
The "compressive stress" produced by crises like a global pandemic can have a negative impact on the brain that affects people both now and down the road. Fireside Partners President and CEO Don Chupp shares insights on how mindfulness can help you overcome compressive stress, how we need physical distancing but social closeness, and how it's healthy to allow yourself to experience negative emotions as a way to process and manage them. Watch the Video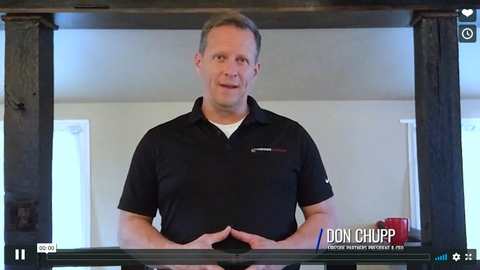 SM4 PARTNER RESOURCE
Are Safety Culture Surveys What Your Organization Has Been Missing?
In this Safety Culture White Paper, Jason Starke explains safety culture as an attribute of organizational culture, how organizations can evaluate their safety culture, and actions that can be taken to improve the safety culture within the organization. Some topics that are covered include what safety culture is and is not, the role safety culture plays in a healthy SMS, and methods for effectively measuring safety culture. Read the White Paper
SM4 PARTNER RESOURCE
Contagion Resource Guide
This timely guide from Fireside Partners provides practical suggestions for companies on how to protect passengers, employees and the organization itself when there is exposure to a possible contagious disease. Included is consolidated information from U.S. government agencies related to protecting yourself and others, managing a sick traveler, cleaning contaminated areas and actions to take after the flight. Review the Guide
Industry Events
Prevailance Events
2020 Prevailance Upset Prevention & Recovery Trainings
May 13 – 15, 2020: Chesapeake, Virginia (CPK)
May 20 – 22, 2020: Chesapeake, Virginia (CPK)
Jun. 8 – 10, 2020: Chesapeake, Virginia (CPK)
Jun. 15 – 17, 2020: Morristown, New Jersey (MMU)
Jun. 23 – 25, 2020: Chesapeake, Virginia (CPK)
Jul. 7 – 9, 2020: Chesapeake, Virginia (CPK)
Aug. 10 – 12, 2020: Morristown, New Jersey (MMU)
Learn More and Register
A Safety Investment Initiative of Global Aerospace