Gaining Situational Awareness in your EOC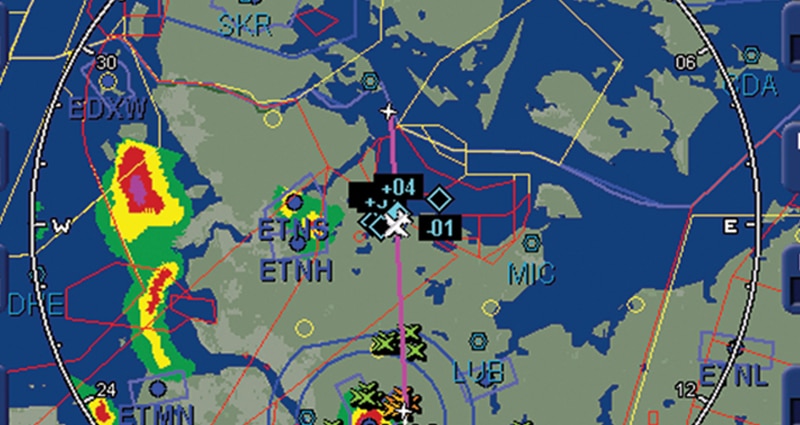 You don't need to look at too many NTSB Probable Cause Reports to see this alarming and reoccurring text, "…loss of Situational Awareness…" as the cause or contributing factor of a fatal accident. In fact, Situational Awareness (SA) is so widely understood as a key component of aviation safety, it is part of every pilot's curriculum at every level in their career from piloting a C152 to an A380 1, 2. While the benefits of Situational Awareness are understood during flight operations, it is of equal importance in your Emergency Operations Center (EOC) following an aircraft accident. In fact, it should be one of the primary drivers in the development and implementation of your EOC.
A History of Situational Awareness
Situational Awareness is not a new concept. SA's traceable roots in aviation date back to World War I 3. More recently, Dr. Mica Endsley developed a theoretical framework of Situational Awareness, which is used extensively today 4.
In this model, Dr. Endsley identifies three levels of Situational Awareness. They are:
Perception: This involves perceiving the status, dynamics and relevant elements of the environment.
Comprehension: Understanding what has been perceived as it relates to one's goals.
Projection: Using perception and comprehension to project future actions.
The Benefits of Situational Awareness in a Post-Accident EOC
The Emergency Operations Center is comprised of the physical location, staff and technology used to coordinate a response and recovery after an aviation accident. In the first few hours following an aircraft accident, the amount of information coming into and out of your EOC can be daunting. As the speed and accuracy of your response is directly proportional to the timeliness and pertinence of the information obtained, gaining Situational Awareness is the first priority of any effective EOC.
How to Implement SA
Using the three stage Situation Awareness model referenced earlier, your first task in gaining the highest level of Situational Awareness is to perceive what is going on around you. Following an accident, your EOC needs the resources in terms of manpower and technology to gain the relevant facts surrounding the accident.
Where and when did it occur?
Who notified us of the accident and can we confirm the accident through at least two reliable sources?
What do we know about the quantity of passengers, the type of passengers (employees, clients, public figures, key executives for a company's business continuity) and the status of all those aboard?
Is the media reporting the accident?
What is the status and availability of our resources?
With this basic information the EOC can start to formulate an effective response.
To obtain this information, your EOC will need the appropriate amount of staff and training to take the inbound calls and related information, communicate effectively to your Executive Team, employees, government agencies, partners, clients, and to monitor the media. Technologies to support this can be as simple as a phone list, an internet connection and a TV. They can be as robust as an integrated communications system, video conferencing or software to gather and disseminate the data to concerned parties.
To determine what you need to support your EOC, your organization needs to look closely at the second step in the Situational Awareness model … comprehension. Because this step relates your current knowledge to your goals, you need to know what goals your EOC is supporting.
Organizational goals following an aviation accident can vary, but some are common in all organizations.
After gaining Situational Awareness, a primary goal will be to keep the response activities separate from the rest of your operation. This allows for business continuity of your organization, keeps the EOC focused on its primary task and allows for an easier transition to normal operations after the crisis is over. Additionally, the goal primary goal of any organization following an accident is to assist the victims of the accident and their families. Lastly, the protection of your brand's reputation is of great importance and can be influenced by the effectiveness of attaining the goals above. After that, the list can vary, but everyone involved in your response needs to keep these goals in mind and have the tools to support them.
The last and highest level of Situational Awareness follows this process. You have accurate and relevant information about the event (SA, level 1), and you understand how it is impacting your goals as of this moment (SA, level 2). If you carry the event timeline into the future, what will you need to do to anticipate and respond effectively (SA, level 3)?
Every response is different, but understanding the common mechanics and timeline following an aviation accident is necessary if you wish to be proactive and effective in your response. There are regulatory guidelines, procedures surrounding the investigation, media relations considerations and required activities that need to take place after every accident. Your organization's ability to understand and anticipate these events is a key component of the third level of Situational Awareness.
The tone and speed or your response will be set by your EOC. How you respond will not only dictate the level of care and support you are able to provide the victims and their families, but will influence how your staff, clients and the general public perceive your organization.
Your EOC is the foundation of an effective response. If administered correctly, it can reduce the delay in a response, mitigate confusion, allow the rest of your organization to continue to operate and demonstrate to your clients that in the event of a terrible accident, your company is prepared to respond.
Just as your EOC is the foundation of an effective response, Situational Awareness should be the foundation of your EOC.
---
1. Federal Aviation Administration, Private Pilot Practical Test Standards for Airplane (FAA-S-8081-14B), (November 2011)
2. Federal Aviation Administration, Airline Transport Pilot and Aircraft Type Rating Practical Test Standards for Airplane (FAA-S-8081-5F), July 2008
3. The German Fighter Ace of WWI, Oswald Boelcke, makes several indirect references to Situational Awareness in his writings. ("An Aviator's Field Book: Being the field reports of Oswald Bölcke, from August 1, 1914 to October 28, 1916") and his list of air combat principles, often referred to as the "Dicta Boelcke".
4. Dr. Mica Endsley (1995b)

Fireside Partners Inc.
Fireside Partners Inc. is the only fully integrated emergency services provider that specializes in the business aviation industry, and high net worth/high visibility individuals and business concerns. Providing a broad array of aviation focused prevention and emergency response services, Fireside is available 24/7/365 to some of the world's best brands and most visible individuals and their families.
http://www.firesideteam.com/
© 2023 Fireside Partners Inc.. All Rights Reserved.
Next Article
Related Posts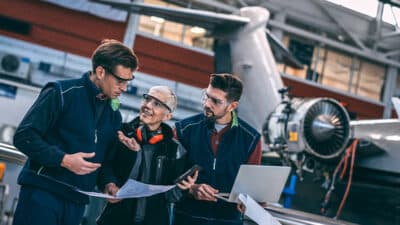 In the world of safety management, "power" might not be the first word that comes to mind. However, we're going to explore an intriguing concept—the power that safety managers possess and how we can harness it to create a significant impact within our organizations.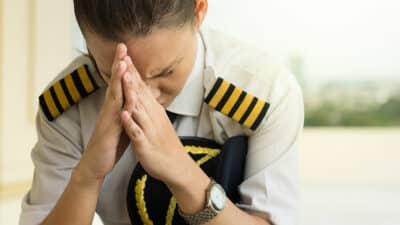 After a poor night of sleep, it is common to feel tired, sluggish and even irritable. More important for air operators, poor sleep is also associated with increased fatigue—which can directly impact employee performance and put lives at risk.