Fatigue Risk Management System (FRMS) Tools
Here are several links to tools and discussions related to Fatigue Risk Management. Included on the site is a "Return On Investment" (ROI) calculator. www.mxfatigue.com
Here is a link to Transport Canada's FRMS toolbox. It provides good baseline discussions in PDF formats that can be used to build your training programs. http://goo.gl/Ws083
The International Federation of Airline Pilots' Associations (IFALPA) Fatigue Risk Management System Implementation Guide for Operators is an excellent reference for anyone contemplating the development of a formal FRMS. Download a PDF of the guide.
Here is a link to a comprehensive set of Dr. Mark Rosekind's presentations relating to fatigue awareness and fatigue risk management. Dr. Rosekind is a Member of the NTSB and a leading researcher in the field of Fatigue management. http://goo.gl/5CjWk
Fatigue Risk Management Systems: Implementation Guide for Operators (IATA / ICAO / IFALPA)
http://goo.gl/eyArz
FAA InFo 10013 – Fatigue Risk Management Plans (FRMP) for Part 121 Air Carriers – Part One
http://goo.gl/uBSFy
FAA InFo 10017 – Fatigue Risk Management Plans (FRMP) for Part 121 Air Carriers – Part Two
http://goo.gl/yXEqS
FAA Advisory Circular 120-100 Basics of Aviation Fatigue
http://goo.gl/VGUxJ
FAA Advisory Circular 120-103 Fatigue Risk Management Systems for Aviation Safety
http://goo.gl/woU2x
FAA Maintenance Fatigue
http://goo.gl/fKLWu
FAA Fatigue Risk Assessment Tool
faafatiguerisk.pulsarinformatics.com
FAST Schedule Modeling Tool
www.fatiguescience.com/products/fast
Jeppesen Crew Alert
http://www.jeppesen.com/crewalert

Global Aerospace, Inc.
As the world's leading specialist aerospace insurer, Global Aerospace has been servicing the needs of the aviation industry for over 85 years.
https://global-aero.com/us/
© 2023 Global Aerospace, Inc.. All Rights Reserved.
Next Article
Related Posts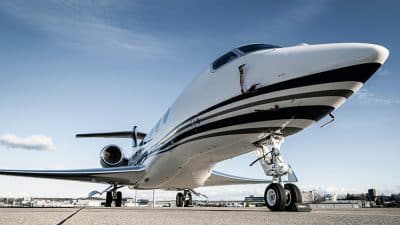 The 9 Principles of Automation Airmanship, learned and applied and elaborated on over time with experience and insights gained from personal curiosity, research and training can form a resilient pattern of flight deck discipline that can fundamentally change how an individual pilot interacts with their aircraft and crew in the 21st Century.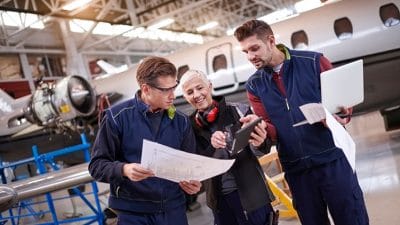 Human factors may be the final frontier in aviation risk management. While those factors can't be handled in the same way as, for example, issues with mechanical systems, there is new thinking in risk management that can help. It includes viewing a high-risk situation as an event and then using a so-called "bowtie diagram" as a tool for defining and addressing it.